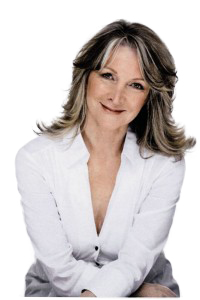 MONDAY, 05  June – SUNDAY, 11 June
Hello!
Venus takes centre-stage of the astrology, so if you're heading to a wedding, celebrating an anniversary or looking for love, you've got just the celestial guide you need. If you're like me, however, you'll want to see the actual planet, currently dazzling in her role as the Evening Star. Venus will be at "greatest elongation" (farthest from the sunset and the best time to see Venus) on Sunday 4 June.
I am spending a long weekend in beautiful Cornwall, deep in the countryside. The night skies are clear and perfect for star-gazing, but I'm also loving seeing the dawn rise above the fields of mist. Utterly magical.
As you will gather from your individual forecasts, Venus is treading in the footsteps of Mars and the all-important configuration that was in play in mid-to-late May, so life continues to be at extremes for many of us – the good being fantastic and bad… One of the important things to remember when times are tough is that they won't go on forever. Good fortune does not last a lifetime any more than bad luck. (See my current Friday Bite.)
Onward and starward.
With love,
​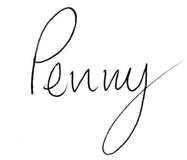 Friday Bite
Astrology of the Week's Main Global Events
by
Penny Thornton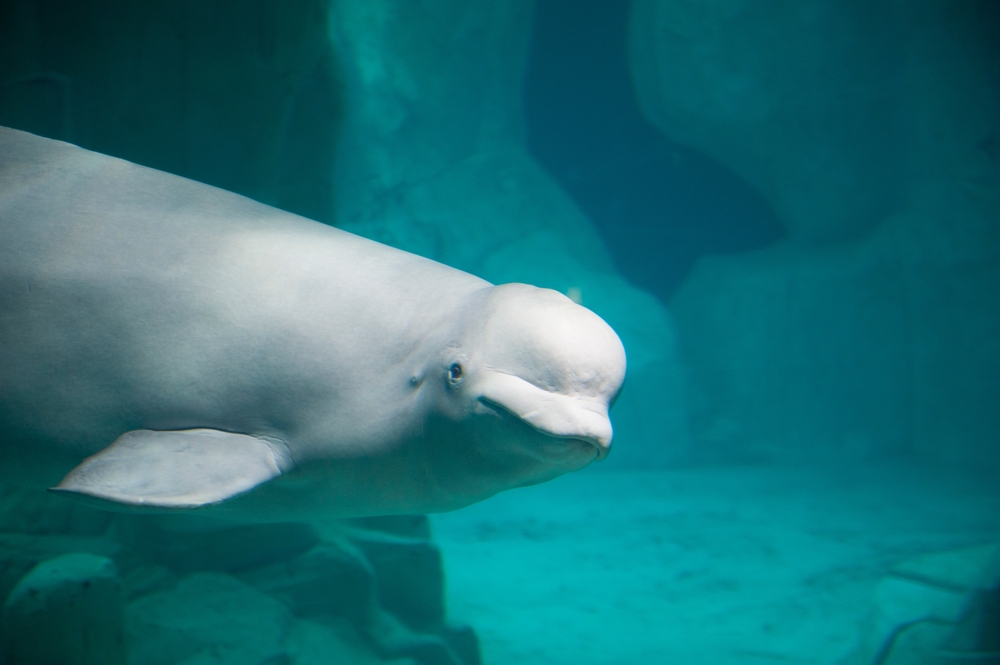 Friday Bite: 2 June 2023
Prince of Whales
This week's Bite will go live as Venus and the Moon trine Neptune. The reason I mention this is because, unbeknownst to me at the time of writing, the stories I was choosing were redolent of Neptune – the Grand Deceiver of the planetary team.
FIRST, SHALL WE TALK whales. On Sunday, a beluga whale first spotted off the coast of Norway three years ago, resurfaced in Swedish waters. This was no ordinary whale. When it was noticed by fishermen in 2019, it was wearing a harness, which had a mount suitable for an action camera and "Equipment St Petersburg" printed on the plastic clasps. It is believed the tame beluga, named Hvaldimir (a combination of hval, the Norwegian word for whale and Vladimir) escaped an enclosure where he was being trained by the Russian Navy and used for spying purposes.
In the 1980s, Soviet Russia developed a programme in which dolphins were recruited for military training. The programme closed twenty years ago but according to a 2017 report by Zvezda — a state-owned TV network run by the Russian Ministry of Defence – the Russian Navy has been training beluga whales, seals and bottlenose dolphins for military purposes in polar waters.
There's an even more intriguing aspect to this tale of mammalian espionage, Ukraine was home to some similar programmes of its own before Russia annexed Crimea in 2014. After the annexation, Russia captured the dolphins and refused to hand them back to Ukraine. The dolphins, however, appear to have had ideas of their own, and declined to cooperate with their new Russian masters, refusing to obey orders and to eat. The hunger strike ultimately led to their deaths. In 2018, the then Ukrainian government representative in Crimea claimed the dolphins had died "patriotically" defending their country.
NOT ALL PATRIOTS ARE so honourable. On Thursday, in the Federal Court in Sydney, Australia's most-decorated living soldier, Ben Roberts-Smith, lost a defamation suit against three newspapers that accused him of war crimes in Afghanistan.
In 2018, the Age, the Sydney Morning Herald and the Canberra Times published a series of articles that alleged Roberts-Smith engaged in war crimes, including murdering unarmed civilians and ordering subordinate soldiers under his command to kill civilians.
The most high-profile allegation proven in court was that in 2012 Roberts-Smith, on a mission to the southern Afghan village of Darwan, marched a handcuffed civilian named Ali Jan to the edge of a 10-metre precipice that dropped down to a dry river bed below. Roberts-Smith kicked him in the chest, sending him tumbling backwards over the cliff. The fall did not kill him, but Roberts-Smith ordered a soldier under his command to shoot him dead. Ali Jan's body was then dragged to a nearby field
What makes a brave and highly decorated individual act with such depraved indifference. Aside from war itself brutalizing the best of people, that Roberts-Smith would bring a million-dollar defamation case against newspapers that had hard evidence of his crimes, says a lot about who he is, war or no war. Roberts-Smith is displaying the familiar behaviour of a Right Man.
We've met a couple of other Right Men in our Friday Bites. You find a lot of them in politics and at the top of large corporations. They are almost always charming and charismatic. Right Men are sociopaths and narcissists, but they have a little extra something: whereas the former may know when they're lying and manipulating, but don't give a damn, Right Men completely and utterly believe their version of the truth, which is why even when confronted by the reality they manage to convince others that they are right.
Being Right is not exclusively the domain of the male, but women are less prone to the syndrome. And as far as the astrology is concerned, Right Men tend to have a surfeit of fixity in their charts, particularly Aquarius and Leo.
What an extraordinary horoscope. We may not have a time of birth for Roberts-Smith and so must make do with a sunrise chart, but with six planets in Scorpio – all of the personal planets and Uranus – and the Sun and Moon squaring Jupiter he ticks all the Right Man boxes.
There would, of course, have been thousands of other individuals born on the same day across the world, and while some of them may have excelled on the battlefield or in the corporate jungle, others may have become drawn to the dark side or lived lives of comparative obscurity. The horoscope is simply a map: the journey we make of it will be powered by our genes, our environment, our consciousness and our destiny. Thus, not everyone born on this day will be a Right Man, nor a Right Woman, but they will veer to extremes: when they're good, they're very, very good, and when they're bad, they're horrid.
Ben Roberts-Smith may not have been on trial for his war crimes, but by losing the defamation suit he had brought against those who claimed he had committed atrocities, he has surely been condemned for them. And the astrology tells the story of his fall.
The eclipses of the past 18 months have taken place on the Taurus-Scorpio axis and made connections with Roberts-Smith's Scorpio planets, including the most recent lunar eclipse (15 Scorpio) which fell on his Venus-Uranus conjunction. Also, during the past 12 months, Uranus has been opposing its natal position.
At the Uranus-opposition, circumstances not of our making throw our lives into disarray so that when we emerge through the other side of it, we are looking at a whole new horizon. Often the self that has been hidden emerges through the shake-up but always we receive a life-changing awakening. Roberts-Smith is also in the grip of his Saturn-opposition, and like all hard Saturn transits to the natal position, chickens come home to roost.
It is possible that many people advised this highly-decorated soldier not to pursue the defamation case, but they should have known better. Roberts-Smith never experienced a moment's doubt that he would prove his accusers wrong. Once a Right Man, always a Right Man.
PHILLIP SCHOFIELD IS NOT a Right Man, at least not according to his horoscope. What he appears to be, given the accusations and reactions of many of those he has worked with or for, is a fake.
For those of you unfamiliar with this once hugely popular British television star, Schofield presented the long-running show This Morning from 2002 until his sudden departure last week. In 2020, he came out and separated from his wife of 27 years. In May 2023, he admitted having an affair with a young male employee at ITV, something he had previously strenuously denied to his co-workers, his representatives and ITV management. On Monday, he was dropped as presenter for a forthcoming award show, let go by the agency that had represented him for 35 years and removed as an ambassador for The Prince's Trust.
Rarely has there been such a rapid and vertiginous fall from grace.
Schofield was born at two in the afternoon of 1 April, 1962. A Sun Aries with Venus also in this frank and fearless fire sign and conjunct the IC. Sagittarius rises, placing ruler, Jupiter, in Pisces in the second house. All the personal planets plus Jupiter and Saturn are grouped in the proactive and private sector of the horoscope with the three outer planets (Uranus, Neptune and Pluto) above the horizon. Pluto and Chiron are exactly opposed and the linchpin of the whole chart. Currently, Saturn is conjoined to that axis.
An angular Venus is a great help in life. You are born under a "lucky star". However, at this point in time, progressed Uranus is at 26 degrees of Libra and opposing natal Venus, setting the stage for upset and upheaval in his personal and professional life – "My career is over. I have lost everything". All traces of him have been stripped from the This Morning studios and ITV's base at White City.
Progressed Saturn, on the other hand, has reached his Sun, which, combined with transiting Saturn's conjunction to Chiron sends another message that, if you overreach yourself and squander the gifts the gods have given you, you will be punished. Eventually, your actions will catch up with you.
The demise of Schofield has had a knock-on effect on the programme itself. In light of rumours about a "toxic environment", the creator of This Morning, Dianne Nelmes, has said the show should be axed. As it is, guests due to appear on the show have pulled out and colleagues and critics of Schofield have emerged in their scores to call him a "bully", a "fake", "judgemental" and a "liar".
One look at the chart of This Morning and the potential for an ending is writ large in the transits and progressions.
This Morning aired on 3 October, 1988 at 10:40 in the morning. Pluto in Scorpio was rising, the Sun was in Libra and the Moon in Cancer. Venus at 28 degrees of Leo (conjunct Schofield's Uranus and trining his angular Venus) was conjunct the Midheaven. No wonder the show has lasted almost 35 years and continues to be loved by millions.
Currently, however, the progressed Sun has reached the show's Ascendant while progressed Mars opposes natal Pluto and progressed Neptune is squaring natal Pluto.  And if these progressions alone aren't enough to point to a life-and-death crisis, the recent lunar eclipse that presided over the Coronation of King Charles, fell on the programme's Ascendant-Descendant axis.
I hope these progressions and transits do not oversee the death of This Morning but if they do, Mr Schofield with his Neptune at 12 degrees of Scorpio and conjunct the show's rising Pluto will have been the agent of its dissolution.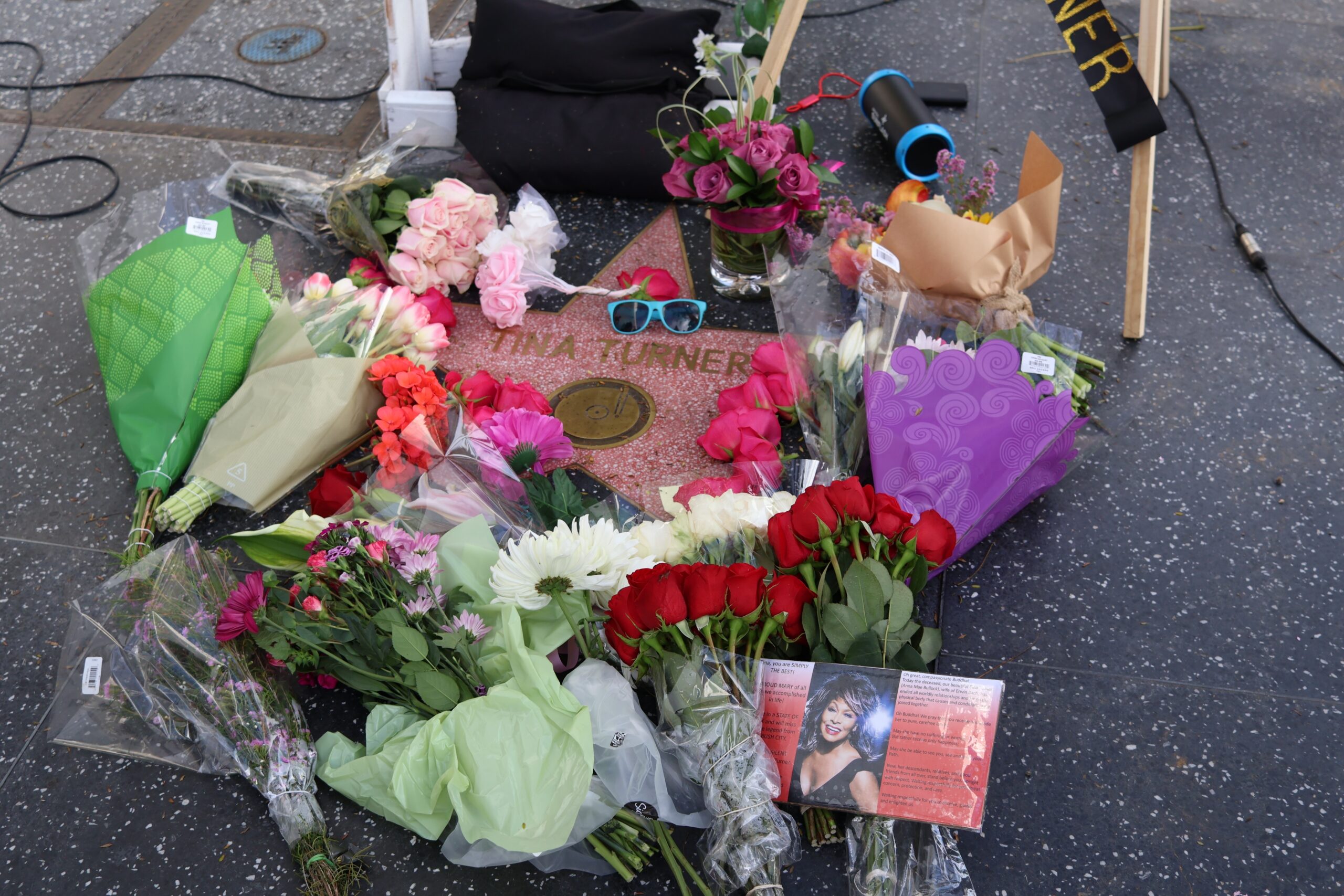 Friday Bite: 26 May 2023
Simply the Best
Timing is everything. Something Ron DeSantis discovered to his cost on Wednesday night. It wasn't the only reason his campaign launch was a bit of an embarrassment, but when you've got Mercury on your natal Chiron, Saturn exactly opposing your natal Saturn and a Moon-Mars conjunction opposing Pluto, there's going to be a lesson in there somewhere. On the other hand, launching your campaign as the death of a Rock 'n' Roll legend is announced does mean the bad news gets buried rather quickly.
The amazing Tina Turner wasn't the only superstar who left us in the past few days, Martin Amis, one of the great contemporary novelists of our time, died on Friday. I've noticed that eclipses tend to take away some of the most notable (and notorious) people in their wake.
Amid the drip, drip, drip of misery and controversy, one extraordinary story caught my eye. A 40-year-old Dutch engineer, paralysed in a biking accident in 2011, has been able to walk again thanks to the creation of a "digital bridge" between his brain and his spinal cord. There is a lot to fear about artificial intelligence and the advance of digital technology – all stuff of Pluto in Aquarius — but this is surely one of the early examples of how our world can be transformed for the better in the decades to come.
SOME PEOPLE FIND IT impossible to mention Ron DeSantis without bringing Donald Trump into the conversation. Indeed, Mr DeSantis has been referred to as Mr Trump's Mini-Me and Trump-without-the-charm. Imagine what the former president would have made of a similar cock-up at an all-important moment: it would have been turned into a triumph and his ratings would have soared.
FYI: Despite being arraigned on felony charges and being found guilty of sexual abuse, since November last year, Trump's ratings have gone from 47 to 56 percent while DeSantis's have fallen from 29 to 20 percent.
Still, Mr DeSantis is just at the beginning of the presidential fandango, and sometimes when the worst has happened, there is nothing left to fear and you go from strength to strength.
We do not know what time Mr DeSantis was born, but there are three dominant themes in his solar chart that can tell us a lot about him: a strong Virgo presence – Saturn, Mercury and the Sun in this mutable earth sign – Moon in Aquarius and a Venus-Uranus conjunction in Scorpio. This informs us that he is tenacious, thoughtful, a tad pig-headed and he can go "off on one" on occasion.
We also know from his bio that he is highly accomplished. He earned a history degree from Yale and a law degree from Harvard. He was a Naval Reserve officer, a JAG (Judge Advocate General) and an attorney for Seal Team One in the Iraq war.
What he is not, is at ease in front of the camera. He appears wooden, clumsy and sort of charmless, which is something of a handicap if you're going to have to persuade a lot of people that you can run America. One of the reasons Bill Clinton, Ronald Regan and Barack Obama were so successful at home and on the global stage was that they were all great communicators.
Mercury's close conjunction to Saturn explains why he doesn't dazzle when he speaks, even though the content of what he has to say may be worthy. (George Bush was similarly handicapped by a Mercury-Pluto conjunction on his Ascendant, although in a slightly different way – remember mis-underestimated and "Rarely is the question asked: is our children learning?") And an inability to schmooze is going to be an impediment going forward for DeSantis, especially with the hugely popular, snake-tongued Mr Trump an ever-present adversary.
DeSantis is currently in a fight with Disney over how issues of sexuality and gender identity are taught in schools. Disney has criticised three state laws the Florida governor has introduced aimed at "constraining" books and information in schools that refer to gender and sexuality. In response, Mr DeSantis has pursued legislature to abolish a special district that gave Disney virtual autonomy over developing its theme parks in that part of the county.
You see what I mean about being pig-headed. And there's a bit of good old Venus-Uranus-in-Scorpio bite-back about that too.
So, what are Governor DeSantis's chances of winning the Republican nomination.
The audio glitches of the launch aside, once back on the air, Mr DeSantis did not seem to have a lot to say that would inspire excitement and anticipation. The Mercury-Saturn conjunction aside, it may be that while the Florida governor is a terrific organizer and a stickler for the letter of the law, he may not be simply the best! He's not presidential material.
What appears to be lacking from his promotional videos and appearances is a real message. And if you're going to capture hearts and minds, you've got to have a strong message.
"This campaign can't only be about me. It must be about us. It must be about what we can do together." (Barack Obama.)
"If we ever forget we are one nation under God, then we will be a nation gone under." (Ronald Reagan.)
"We all do better when we work together. Our differences matter, but our common humanity matters more."  (Bill Clinton.)
Right now, Mr DeSantis may be experiencing a bit of a bump due to the transit of Jupiter (opposing his Venus-Uranus conjunction), but once that buoyant influence has gone, he'll be left with Saturn's opposition to his Virgo planets, particularly the Saturn opposition Saturn which tends to make you feel your failures more keenly and, instead of your horizons expanding, they shrink.
My gut feeling is that DeSantis will not get the Republican nomination. That may go to someone who has not yet thrown his or her hat in the ring. It may even go to Donald Trump.
OVERCOMING ADVERSITY was the wonderful Tina Turner's life story. Born Anna Mae Bullock on 26 November 1939, at the age of eleven, her mother left her abusive father and Anna Mae was sent to live with her grandmother. (A pattern, sadly set to repeat itself in Anna Mae's own marriage thirty years later.) After her grandmother's death, she moved to St Louis to be with her mother. There she sang in the church choir, at the same time immersing herself in the St Louis R&B scene. It was at the city's Club Manhattan that she met Ike Turner.
Fame happened "overnight" when she stood in for a singer who failed to show up to a recording session. The track she recorded, A Fool in Love, became a huge success.
The tale of Tina Turner's abusive marriage to Ike is well known. She divorced him in 1978 and was left with the right to keep her stage name, "two cars, 36 cents and a gas station credit card". To make ends meet, she used food stamps and cleaned houses. It took another five years to get back to the top as a solo singer with the release of her album, Private Dancer. For which she won four Grammies.
And the rest is history, as they say.
 "I don't necessarily want to be a 'strong' person. I had a terrible life. I just kept going."
Born with the Sun in Sagittarius and the Moon in Gemini, both squaring Mars in Pisces, Ms Turner was a philosophical soul with a gift to touch people's hearts with her voice. There is a second mutable T-square involving Jupiter in Pisces opposing Neptune in Virgo squaring Venus in Sagittarius. This latter configuration speaks volumes about the suffering she experienced, not only in her marriage to Ike, but later in life through her health and the death of two of her sons – Craig who died by suicide (2018) and Ronnie from cancer in 2022.
Not all Leo rising individuals are born to be a star, but most can perform even if they don't love it. And Tina could perform like no other. The Sun, the ruler of the chart, is placed in the fourth house, revealing Tina to be a very private person at heart. Uranus is conjunct the Midheaven and the most elevated planet, inspiring her to be the unique individual she was and the way she revolutionized women's role in the music business.
Tina Turner died a week after her Uranus-return and as Neptune conjoined her Jupiter in the eighth house, thereby triggering the second mutable T-square. Transiting Saturn was conjunct her Mars, thus teeing off the first mutable T-square. She left us as the Moon in Leo crossed over her natal Pluto in the twelfth house connecting with the Pluto-Jupiter-Mars alignment currently in play.
"True and lasting happiness comes from having an unshakeable, hopeful spirit that can shine, no matter what." – Tina Turner