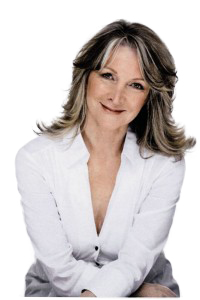 MONDAY 30 JANUARY – SUNDAY, 5 FEBRUARY
Hello!
January seems to have sped by yet those thirty-one days have been packed with eye-popping events across the world. Almost all the clients I worked with had stories to tell, which reflect the cosmic pattern of instability – bizarre developments, some great and good, some not so fabulous – so if you are currently reeling from events that came out of left-field, know you are in good company.
As the week goes by, the Sun-Uranus square will be getting closer and closer, so the shocks and surprises will keep coming. Sunday the 5th's full moon in Leo will be intersected by Uranus so all the familiar full moon themes of closure and completion, endings and beginnings will have an unexpected aura about them.
In my new video, I talk about the meaning of Uranus and how it tends to manifest in our lives. You can never prepare for a Uranian transit, of course, because its very purpose is to take you by surprise, but we can look at what in our lives is covered in cobwebs and mothballs and set about removing them.
Happy dusting!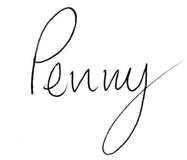 Friday Bite
Astrology of the Week's Main Global Events
by
Penny Thornton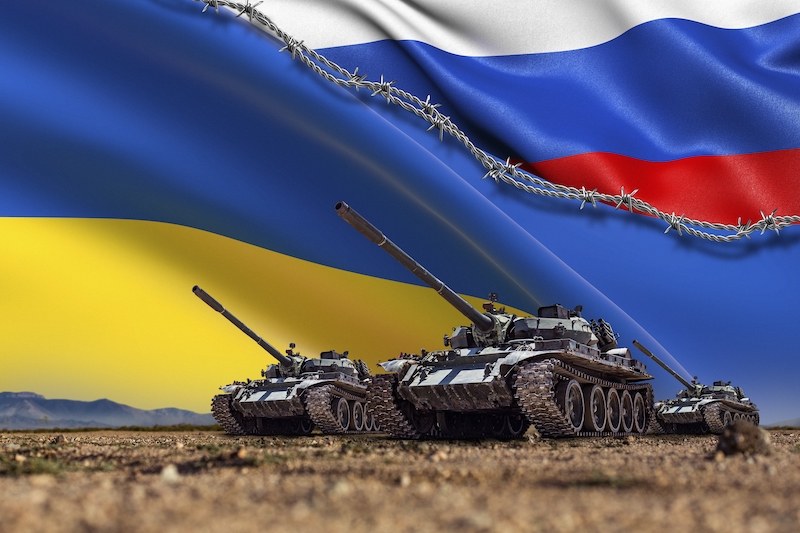 Friday Bite: 27 January 2023
Collective Madness
The Chinese year of the water rabbit came in last weekend – the 21st if you were west of China and the 22nd if you were east of China. And it came in with shock and awe. Not what you might expect from a year that is allegedly offering the planet hope, peace and longevity.
On the eve of the Chinese New Year, in Monterey Park, Los Angeles, a 72-year-old Chinese immigrant shot dead eleven people celebrating the event at a ballroom. Two days later, in Half Moon Bay, northern California, a 66-year-old farm-worker, originally from Vietnam, shot dead seven agricultural workers at the Mountain Mushroom Farm. This was the 45th mass shooting in the United States since 1 January. That's virtually one a day, and then some. In total (thus far in 2023) 266 people have lost their lives. No need for a revision of the gun laws, though.
On Wednesday, Volodymir Zelensky's 44th birthday, Germany agreed to send Ukraine fourteen of its Leopard 2 tanks, essential if Ukraine is to push back Russian troops in the east of the country. Germany's decision released Finland, Spain, the Netherlands, Portugal, Poland and Norway to provide Ukraine with their own Leopard 2 tanks. Later in the day, the United States announced its intention to send a number of Abrams tanks to Ukraine. These decisions on this day are seen by many as a turning point in the war in Ukraine. Predictably, Russia denounced the decisions as "a rather disastrous plan".
On Thursday, Russia launched a wave of missile attacks on Ukraine.
In Blighty, throughout the week, discussions rumbled on as pressures on the prime minister grew, as to whether Nadhim Zahawi, the Conservative party chairman and former Chancellor during the brief Liz Truss administration, should be sacked. Why would you sack a minister who has paid a penalty to HMRC as part of a seven-figure settlement over his tax affairs, and was in charge of the nation's finances at the time. I mean, the very idea.
Thursday saw the deadliest single day in decades in the West Bank after Israeli forces killed nine Palestinians. With the new, most far right government in power, fears of a broader confrontation are growing.
Last but not least, today (Friday) at 12:27 am (UTC) a newly discovered asteroid, the size of a giant truck, passed Earth in one of the closest encounters ever recorded. 2023 BU (surely we should find a deity worthy of such an asteroid or have we run out) was discovered on Saturday as the year of the rabbit came in.
Close Encounters indeed, and somehow symbolic of the disastrous times we find ourselves in.
AT 22:22 ON 21 JANUARY, 72-year-old Huu Can Tran opened fire at the Star Ballroom Dance Studio in Monterey Park. He was tackled and left the building. Twenty-three minutes later, a few miles down the road, the same gunman aimed his magazine-fed semi-automatic assault pistol with an additional large-capacity magazine attached to it at dancers on the floor of the Alhambra Dance Studio. The gunman killed eleven people. He later committed suicide.
At this point in time, no reason has been given as to why this senior citizen decided to take it upon himself to murder as many Chinese American ballroom dancers as he could as they celebrated the New Year. Nor can the astrology supply a reason. But it can tell us a story.
At 22:22 Jupiter had just risen over the Aries Ascendant in square to Mercury on the midheaven and sextiling Mars in Gemini. Mars and Mercury are two ends of a shaping that is somewhere between a Bundle and a Bowl. Mars is both the warrior and the spirit of the enterprise while the elevated Mercury is sending a message and communicating the anger behind it (Mercury inconjunct Mars). If this were a horary chart (and I am not a horary specialist) the Moon would tell us whether the action would be successful. At 22:22, the Moon was in the last four minutes of Capricorn, preparing to enter Aquarius and form the new moon ushering in the Chinese New Year. The Moon at 29.56 Capricorn is not making an applying aspect to anything else in the chart, and therefore indicates the act would be unsuccessful.
Twenty-three minutes later and it is a whole other story. Now the Moon is in Aquarius and poised to conjoin the Sun, sextile Jupiter, trine Mars and conjoin Venus and Saturn before leaving the sign. In effect, this is telling the story:  the solar and lunar force is with the perpetrator, so to speak, and with Jupiter's blessing and Mars's attack, the deed can be accomplished. With Saturn as the final station, an ending – terminal in this case — is assured.
WHICH BRINGS ME TO THE QUESTION: is it because we are being drip-fed a constant stream of information about conflicts, catastrophes and controversies that anxiety levels in society are rising, which is in turn fuelling more anger, fear and violence? Is all of the anger, grief and fear generated by wars, pandemics, climate change and the rest, being deposited in the collective unconscious and hanging over us like some black cloud? Certainly, it seems to me that almost everyone I know is either experiencing conflicts in their own lives or surrounded by people who are in crisis. As one of my clients put it: "I don't know what the heck is going on, but everybody is crazy. Husband, friends, family. Me included!"
It is tempting to believe that we are indeed in the shallows of the new Age of Aquarius, and as the two great epochs meet, there is upheaval on a scale that threatens our very survival. The Saturn-Pluto conjunction is behind us, as is the Saturn-Uranus square, but the challenges continue to grow and, given the forthcoming solar eclipse precisely squaring Pluto, newly arrived in Aquarius (20 April), the worst is yet to come.
Do I have a solution? Merely that we can only deal with the situations in our own lives that appear to be threatening our survival, or at least our sanity, and in that way, as we negotiate these treacherous waters, we help humanity as a whole to move through them.
And so to Ukraine.
IT MUST HAVE BEEN the best birthday present Volodymyr Zelensky had had, ever: the news that state-of-the-art tanks would be arriving on Ukrainian soil in the coming weeks. However, such a development comes with unpredictable consequences. Putin, it seems, is showing signs of becoming increasingly separated from reality and therefore increasingly capable of irrational actions. Now, of course, he has the added benefit of being able to set a deadline by which the Spring Offensive must be launched. 
Neptune is currently applying to a square to Putin's natal Mars, which is an indication of foggy judgment at best and misguided actions at worst. Then again, from another perspective, he could be divinely inspired! By April, Neptune will be almost exactly square his natal Mars and, combined with the solar eclipse-Pluto combo, an extreme and utterly foolhardy action may be forthcoming. Unless, of course, he himself is removed from power.
Clearly, the recent announcement by Germany and the United States will have rattled him, as Saturn's opposition to his natal Pluto (conjunct the Midheaven) testifies and by March, Saturn, recently arrived in Pisces, will be squaring his natal Moon at 3 degrees of Gemini. Putin is thus far from unassailable, and with Saturn currently conjoined to Russia's Descendant and poised to square its Moon at 3 degrees of Virgo, both he and the country are experiencing extreme frustration with the actions of others.
Uranus has yet to oppose Russia's Venus-Pluto conjunction and Putin's Pluto-Midheaven conjunction, but it will do in June, July and August of this year. And this is the clearest signal of a change of power in Russia.
Ukraine and Russia, Zelensky and Putin have similar degree areas in the fixed signs in their charts so while both countries and both leaders are sharing the current Saturn transits, they will also experience the Uranus transits at the same time. Zelensky's Mars at zero degrees of Leo is in the direct line of 20 April's solar eclipse-Pluto event while Putin's Ascendant-Descendant axis at 3 degrees of Scorpio-Taurus is not far shy of it.
Thus, we can expect the March-April period to produce game-changing events in the Ukraine-Russia situation.
As I read through various newspaper reports regarding the sending of tanks to Ukraine, many voiced the opinion that there is now a western war against Russia. With Germany standing up to be counted, despite its deep reservations about doing so, and the United States following suit, it seems we are but a heartbeat from a wider war.
And how, when and what that might involve we can expect to discover around Easter.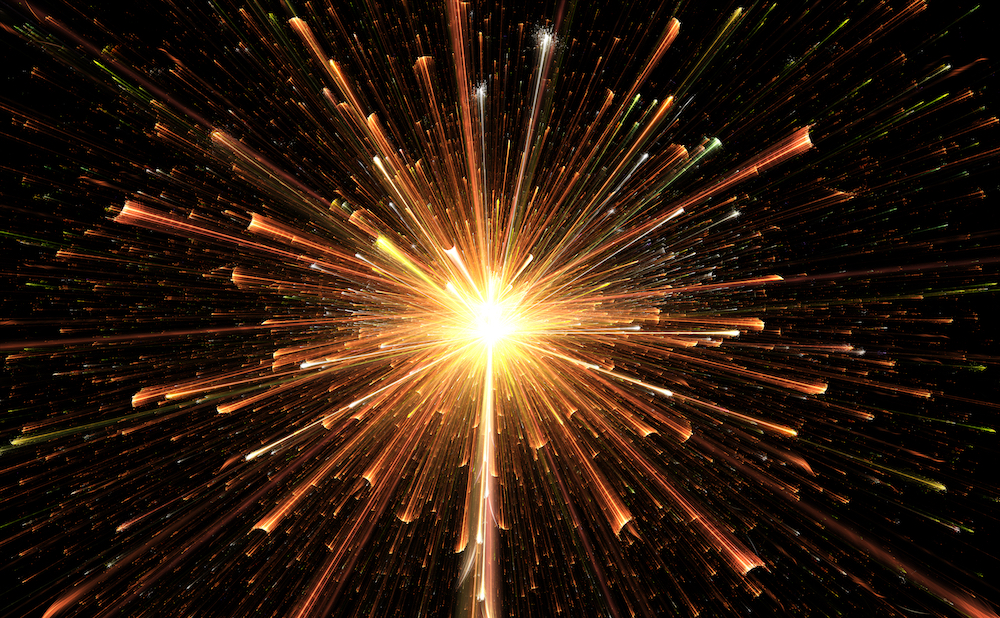 Friday Bite: 20 January 2023
The Pluto Effect
SUN-PLUTO CONJUNCTIONS are powerful things. They change destinies. Among the many depth-charged developments of the past week, two stood out to me: Jacinda Ardern's decision to step down from her role as New Zealand's Prime Minister and Alec Baldwin who is set to face criminal charges of involuntary manslaughter in the death of cinematographer Halyna Hutchins.
I did my best to establish the time Ms Ardern announced her decision to step down but was unable to do so, nor was I able to get the time that the Santa Fe District Attorney declared she had enough evidence to prosecute Mr Baldwin and the armorer Hanna Gutierrez-Reed. However, both these shock developments occurred within hours of the Sun-Pluto conjunction so I have set up a chart for an arbitrary time of 10:00 am on 19 January in order to see the configurations presiding over these two life-changing events
PRIME MINISTER ARDERN'S decision to step down came as a shock, but it was clearly something she had been battling with for some time, and clearly something she found distressing to announce. Speculation is growing that the abuse and threats she had been receiving finally took their toll. As she said on Thursday in her address to the Labour party at its first caucus of the year, "I no longer have enough in the tank" to do the job. "It is time… I'm leaving because with such a privileged role comes responsibility – the responsibility to know when you are the right person to lead and also when you are not." Her term will end no later than 7 February.
Ms Ardern became the youngest female head of state in 2017 at the age of 37. She was the second leader of a country to have a baby while in office, giving birth to daughter Neve on 21 June 2018. She led New Zealand through Covid, a terrorist attack in Christchurch and the White Island volcanic eruption, all the while acquiring respect and admiration from world leaders. But over the years, she has also acquired many critics, particularly those who opposed her vaccine policy and her legislation to control the use of firearms. Last year, in a violent riot, protestors called for her execution.
Her personal popularity remains strong, but her party is losing ground and likely to lose the general election set for 14 October this year. Some have accused her of deserting the sinking ship but, if anything, her party's misfortunes would make her more likely to stay and fight.
Predominantly cardinal with Mars in Libra applying to a conjunction with Pluto and squaring Mercury, plus a Moon in Capricorn, Mrs Ardern does not shy away from confrontation. She acts quickly and decisively but always with compassion and kindness. (Who can forget her, clad in a hijab, embracing a grieving woman at the mosque in the wake of the terror attack.) In her recent announcement, she said she wanted to be remembered as "someone who always tried to be kind" – a reflection of her Venus-Neptune opposition. This opposition is squared by Saturn, on the one hand, preventing her from over-identifying with those who suffer and, on the other, getting in the way of some of the more humanitarian actions and policies she would like to have endorsed.
Although we do not have a time of birth for Jacinda, there is a rectified chart doing the rounds (see above), but since there is no major transit to explain this life-changing moment, I wouldn't recommend putting any faith in it. The rectified time yields a Midheaven of 26 Leo, so currently Saturn at 24 degrees is at the opposite point, but you would expect to see a strong Uranus or Pluto or Neptune transit to reflect an event of such magnitude.
Transiting Pluto is drawing ever nearer an opposition to her Sun at 2-3 degrees of Leo, but it will take another two years to reach exactitude, and unless her Sun is conjunct one of the angles, or the Ascendant-Descendant axis or the MC-IC axis is around 0 degrees of the fixed signs, there is no justification for citing Pluto as a prime-mover. However, given that she announced her departure on a Sun-Pluto conjunction, there is a strong case to be made for the angles of the chart to be between 28 degrees of a cardinal sign and 0 degrees of a fixed sign.
When Jacinda became prime minister, the Sun and Jupiter were at 2-3 degrees of Scorpio and the Moon at 10 degrees of Capricorn conjunct Pluto at 17 degrees of Capricorn. Ms Ardern thus came into power on a Moon-Pluto conjunction and left, on a Sun-Pluto conjunction.
The charts of the Labour Party and New Zealand have planets at 1 degree of the fixed signs – Labour has Jupiter at 1 Taurus and Neptune at 1 Leo while New Zealand has its natal Pluto at 1 degree of Taurus – so we are just at the beginning of a huge sea-change for the government and the country. Over the next couple of years, in keeping with many nations, great events – not all of them fun – will reform New Zealand. And I suspect many will wish Jacinda was still at the helm.
JUST HOW MUCH WARNING Alec Baldwin and his lawyers had that the Santa Fe DA was about to announce her intention to prosecute him and the young woman whose responsibility it was to look after the firearms on the set of Rust, we do not know, but coming as it did on a Sun-Pluto conjunction, it was surely devastating. Clearly, Mr Baldwin did not intentionally shoot Halyna Hutchins – it was an accident — but that doesn't mean it wasn't a criminal act. According to the evidence upon which Ms Carmack-Altwies  based her decision to prosecute, safety standards were poor – live rounds were mixed with dummies and loaded guns used for target practice. It was a "fast and loose set… no one doing their job", and just prior to the fatal shooting half a dozen members of the camera crew walked off set to protest working conditions.
On 21 October 2021, Alec Baldwin was filming on the set of Rust when a prop firearm he was holding discharged causing the death of the talented cinematographer Halyna Hutchins and wounding the director Joel Souza. At that moment in time. Pluto was rising and exactly square Mars (and the Sun). The Moon at 11 degrees of Taurus, exactly conjunct the IC, was also conjoined to Uranus and opposed to Venus. The Mars-Pluto-Sun-Ascendant configuration is redolent with violence and the Moon-Uranus-Venus alignment in keeping with a sudden, unexpected, explosive incident.
For Alec Baldwin, nothing in his life-experience had surely prepared him for such a catastrophic event. And to be frank, there's not a lot to show for it, based on his solar chart, which is all we have for the actor. I am fairly sure, however, that transiting Pluto would have been playing a significant role.
When Pluto places its signature on an event, your life is changed thereafter. You are never quite the same person.
Fifteen months on, Pluto is advancing on Baldwin's natal Mercury, which is opposed to Neptune and closely connected to the nodal axis. Natal Mercury at 0 degrees of Taurus is already feeling the presence of transiting Pluto while Neptune is homing in on his natal Saturn, affecting his sense of reality and weakening his grip on various aspects of his existence. Baldwin is only at the beginning of a long and painful journey.
My belief is, however, that much as Mr Baldwin may consider the charges to be unfair, not so deep down he feels guilty for the death of his friend and colleague, in which case being made accountable for the accident serves a purpose. He will almost certainly emerge a better man from his term of trial.