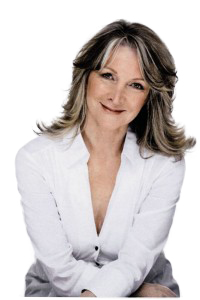 MONDAY, 11 December – SUNDAY, 17 December
Hello!
Twelve days and counting. Not, I hasten to say, until Christmas Day but my deadline for the Year-aheads. Every year, I create space in my work book to do them well before the due date, but every year, I end up writing them in December. Some of you know this to your cost because appointments have had to be pushed back. The thing is, that each year the forecasts get longer and more in-depth, so really and truly, I think I have to start them in the summer!
To add to the dilemma, my other half and I have decided to redecorate our Cottage. And you know what that's like. Then again, whatever the household disruption, the real quandary has been what colour to paint the walls. I started out with the idea that a deep olive green would look fabulous, but when panels of the paint were placed on the walls, we looked like a funeral parlour. So, I'm flirting with honey-mustard…
Maybe it is indeed all in the stars because not only is Mercury on a muddle-making mission, but the Sun is angling Neptune. Magic, mystery, chaos and confusion, these are the ingredients we will be working with as we go through the week ahead.
Be well, be happy.
My Christmas Stars / New Moon / Full Moon YouTube: https://www.youtube.com/@ThePennyThornton
Onward and Starward.
With love,
​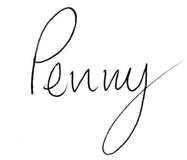 Friday Bite
Astrology of the Week's Main Global Events
by
Penny Thornton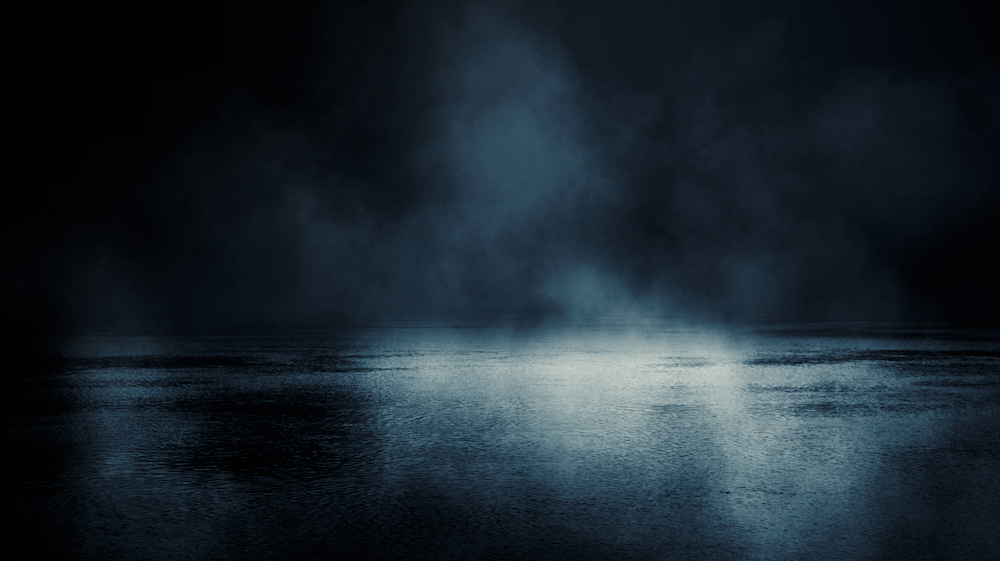 7 DECEMBER 2023
There is no Friday Bite this week due to my writing the Year Ahead Forecasts.
2024's are bigger and better and available just after Christmas.
Friday Bite: 1 December 2023
Season of Mists and Muddles
WE ARE IN a season of mists and muddles, courtesy of planet Neptune. And it is a season that is set to last until Christmas. Aside from all the magical trappings of the holiday period, confusion reigns and conspiracies and mysteries proliferate.
Just how did the names of two senior royals accused of questioning the skin colour of the then unborn Archie, get into the Dutch version of Endgame, the new book by Omid Scobie? The author, who was once considered to have the ear of the Sussexes, appeared clueless and suggested "translation errors" were at fault.
At the eleventh hour a meeting between prime minister Rishi Sunak and the Greek prime minister Kyriakos Mitsotakis was cancelled, allegedly because Mr Mitsotakis had openly discussed the return of the Parthenon Sculptures to their homeland. The Greek prime minister said he was "baffled" by the diplomatic snub; Mr Sunak was "unavailable for comment". If only the Elgin Marbles could speak…
Neptune, the divine and the deceptive, was also much in evidence regarding the ceasefire, or "operational pause" as Israel preferred to call it, which came into effect last Friday. The "truce" was extended from the original five-day period during which more than 120 hostages were released by Hamas and over 180 Palestinian prisoners freed by Israel. Hostilities resumed at 7.00 am Friday.
And amid all this Neptunian mist, the UN Climate Change Conference opened. King Charles who addressed the gathering on Friday declared the world was "dreadfully far off track"
We also said goodbye to Henry Kissinger. Shane MacGowan and Alistair Darling.
THE ABOVE CHART represents the moment the fighting between Israel and Hamas resumed. I am not going to comment on what it may tell us about the future of this terrible conflict, although the Grand Cross (Moon opposing Pluto squared by Venus and the nodal axis) gives little hope for a speedy end, but more to show us the alignments of the time.
In regard to the general patterns, since Friday, the Moon has moved from Taurus to Leo, the Sun has edged away from its conjunction to Mars, and Mercury is some five degrees away from its square to Neptune, which was exact on Monday. Monday also gave us the full moon in Gemini squaring Saturn.
I had some opinions about Mr Scobie that were gleaned from his first book on the royal family – Finding Freedom.  I thought he was a bit of a lightweight who had charmed his way into the trust of the Sussexes, but he has given a good account of himself in interviews and it seems Endgame is a serious attempt to look at the purpose and future of the British monarchy, as opposed to a vehicle for the woes of the Sussexes. Indeed, like many royal authors before him, Scobie was cut adrift from the charmed circle almost as soon as Finding Freedom was published.
It took some time to set up Mr Scobie's sunrise chart. Not only is he a little coy about the year he was born but also the day. All I could find was a Tweet referring to celebrating his birthday on the 4th July weekend. Hence the chart below. Naturally, no time of birth.
A Sun Cancer, probably with the Moon in Leo, but definitely Venus in Leo and a Mars-Mercury conjunction in Gemini opposing Neptune, he is who he appears to be. The Mars-Mercury conjunction in Gemini is absolutely what you need if you intend to be an investigative journalist, and Venus and the Moon in Leo are a must if you are fascinated by celebrity and royalty. He was born four weeks before Meghan, so he shares all the same positions of the slower-moving planets, which includes the Jupiter-Saturn conjunction. His Sun at 12 degrees of Cancer is conjunct Harry's Descendant and squares Meghan's MC-IC axis. The north node is also in Leo, underscoring the already strong theme of a destiny linked to celebrity and royalty. This, of course, he also shares with Meghan whose north node in Leo is conjunct her Mercury, which in turn is Omid's natal Venus.
The Mercury-Mars conjunction, which reveals a quick intelligence and a burning desire for knowledge and information, is opposed to Neptune. On the one hand, this opposition provides him with a sixth sense, compassion, insight and empathy but, on the other, he can be easily led up the garden path and is no stranger to treachery, deceit and conspiracy. Currently Neptune is squaring his Mercury-Neptune opposition, and presiding over the confusion as to who inserted the names of the two senior royals into the Dutch text. Treachery or a misstep?
Thanks to broadcaster and former News of the World editor, Piers Morgan, we now know who those two senior royals accused of casting aspersions on the future Archie's skin colour were. King Charles and Princess Catherine.
Whatever the truth behind the offending statements – and even Harry himself maintained the comments were not racist per se – the revelations are not what the monarchy needs at a time when it is trying to keep the royal ship on a steady course.
I looked at the King's chart a few weeks ago and suggested that the combination of the lunar eclipse, which squared his Ascendant, and Uranus opposing his Sun were indicative of a major upset. Aside from the current ruffling of feathers caused by Scobie's book, Charles may have chosen his 75th birthday to announce to those closest to him his decision to abdicate at a future date.
Uranus is currently retrograding but will return to oppose Charles' Sun for the third and final time in the April/May of next year, so we may discover more about the meaning of these important astrological portents.  However, with Neptune moving ever nearer a square to his Jupiter-Uranus opposition – exact for the first time in mid-June 2024 – the future of his reign is by no means assured.
Incidentally, Scobie's Venus (5 degrees Leo) is conjunct Charles' Ascendant and opposing Catherine's Venus-Mercury conjunction in Aquarius.
Henry Kissinger, one of the most powerful political figures in the world, died on 29 November. He was a hundred years old. He served as America's top diplomat in the Sixties and Seventies, and was national security advisor during the Nixon and Ford administrations. Despite leaving office in the mid-1970s he continued to be consulted by generations of leaders. Indeed, he paid a visit to China and Xi Jinping only four months ago. Tony Blair described him as "an artist of diplomacy".
Born in Germany in 1923, his family fled to America in 1938 to escape the Nazis. He served in the US army during World War 11, received a BA and PhD from Harvard university, and was awarded the Nobel Peace Prize.
However, he was not lauded by everyone and vilified by many for his callousness toward the most helpless people in the world. Vietnam, Cambodia, Bangladesh, East Timor, Chile and Cyprus bear the cross of his indifference to their plight.
I have to admit, I expected more from a chart of such a powerful figure. No angula Jupiter or Pluto, no great Grand Cross, but Neptune on the IC and the Sun and Mercury (the ruler) in the twelfth house widely trining Saturn. There is a T-square – Venus opposition Jupiter square Neptune – which explains his charisma and his ability to charm even the most ardent opponent and strike agreements. His extraordinary mind would have been nothing without his charm
The angular Neptune fascinates me. Exile from his homeland and the genocide he escaped must have left a residue of guilt – survivor syndrome – which may have fuelled his global ambitions. Mars rises reflecting his fighting spirit and making him a fierce enemy. As a diplomat, much of his work was behind the scenes, for which his Sun-Mercury conjunction in the twelfth house was perfect. He could be tricky. And, as his record shows, he had scant regard for the lives of people caught in the crossfire of major conflicts.
He died two days after the full moon in Gemini, which fell exactly, to the minute, on his Sun.
The end of an era.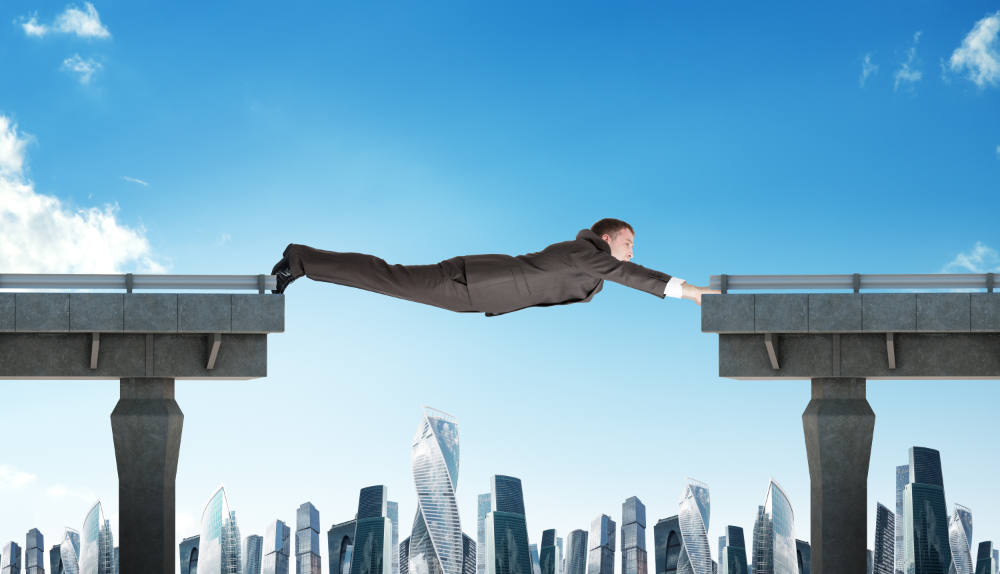 Friday Bite: 24 November 2023
A Bridge Too Far?
 Rainbow bridge accident – Geert Wilders – Sam Altman – far right – how astrology works
SINCE THE BEGINNING of October, we have had one volatile alignment after another. I'd like to be able to say that the astrology is improving, but we'll have to stick with different.  In place of Uranus and Pluto, we have Saturn, which certainly offers consolidation, principally in the sense of making something more substantial as opposed to collaboration meaning consensus, but you could look at the cease-fire and the exchange of Israeli hostages and Palestinian prisoners as an agreement. Tentative as it may be at the time of writing.
On Monday 27 November, a full moon on the Sagittarius-Gemini axis will square Saturn, offering the promise of an ending of sorts but one that has either incurred a heavy cost or will do so in the future. Plus, since Mercury will be squaring Neptune at the same time, the themes of chaos, confusion, betrayal, sacrifice and suffering will be playing long and loud. Looking at this combination in a brighter light, actions around the time of the full moon could be miraculous and divinely inspired. (We haven't seen a lot of that lately.)
The above chart represents the moment a speeding car crashed on a bridge over the Niagara River. It serves to show us the astrology of the times, which includes the shock win of the far- right leader, Geert Wilders, in the Dutch general election and the rehiring of Sam Altman as CEO of the artificial intelligence company OpenAI. (Last Friday, Mr Altman was fired by the board for "lack of candour" but after the 750-strong workforce threatened to resign, he was reinstated on Tuesday night.) On Wednesday in the UK, the Chancellor of the Exchequer revealed what he had in store for we, the people of Britain. Was it a shock? Not really. It was, in fact, more of the same but delivered by Jeremy Hunt in a Father Christmas hat and a magic wand. (Not really, but you get my drift.)
AT 11.30 IN THE MORNING of Wednesday, 22 November, a Bently travelling at high speed toward the Rainbow Bridge, one of three that links Canada (Ontario) and the United States (New York State), hit a curb and was propelled several feet into the air before crashing onto a Custom and Border Protection booth and bursting into flame. The driver and passenger (husband and wife) were killed instantly. Despite fears that this might have been an attempted terrorist attack, it was simply a terrible accident. Strangely enough, or not if you appreciate synchronicities, the crash occurred sixty-years to the day (almost to the minute) John F Kennedy was shot and killed in Dallas, Texas. 
The astrology couldn't be more apt. Pluto rises to the Ascendant, in sextile to the angular Sun-Mars conjunction. (You see what I mean about aspects between planets: it's the nature of the planets that counts. Venus and Jupiter are always going to be happy campers, whether they're in square, opposition or sextile, while Mars and Uranus, whatever their angular relationship, are always varying degrees of explosive and controversial.) Uranus is conjunct the IC and widely opposing Mars, but their angularity binds them together. The Moon is in the final degree of Pisces, and therefore void of course, but it would have been applying to a conjunction of Neptune from late evening of the 21st and separating for a good part of the following day (23rd. Thus, many of the incidents that would have occurred during that time-span would have had an aura of mystery and controversy about them. And that includes all of the events I have mentioned so far.
That fiery Mars-Uranus opposition also had a part to play in other headline events. On Thursday in Reading, England, a construction worker was swung to safety by a quick-acting crane driver who lowered a cage onto the roof of a burning hi-rise, with seconds to spare. I am putting up the chart so that you can see we have almost the exact same dynamics in this combustible event as that of the Rainbow Bridge accident. Twenty-four hours later, two different parts of the world, and the same Mars-Uranus-Pluto dynamic on the angles. And not so long after this hair-raising incident, riots broke out in Dublin over a knife attack on three young children and their teacher. Garda Commissioner, Drew Harris, commenting on the violence and destruction that followed, blamed "a complete lunatic faction driven by far-right ideology".
I'm not saying that these alignments caused these events but that they supply a narrative for them. If all the ingredients are there – in this Mars-Uranus-Pluto case, a situation ready to ignite – then these configurations will fulfil their fiery promise.
Artificial intelligence is a combustible topic all by itself but the firing of Sam Altman from the company he founded and his reinstatement four days later is spectacularly shocking. Which is why I headed to my desk and my astrology programme to see what might be happening in his chart.
No time of birth, sadly, but with the Sun at 2 degrees of Taurus opposing Pluto at 3 degrees of Scorpio (an opposition currently squared by transiting Pluto) we can see he is going through a period of intense transformation.  Lots of highs and lows, endings and beginnings.
All Plutonic individuals are powerful agents of transformation, some self-destruct others create new structures out of the ashes of the old, and some do both. I expect Mr Altman fits in the third category. Sun-Pluto people are uncompromising: you either love them or hate them. And it seems while the board of OpenAI wanted Mr Altman gone, the 750-strong workforce were prepared to lose their jobs for him.
Sam Altman dropped out of Stamford University where he was studying computer science. Not that the lack of a BS or PhD held him back. He went on to co-found a social networking application, Loopt, became president of the technology startup, Y Combinator, founded Worldcoin – a global iris-based biometric system using cryptocurrency, designed to become the world's largest digital identity and financial network — and was briefly the CEO of Reddit. And he was one of Time magazine's 100 most influential people in 2023. He is the definition of genius and has been called "the Oppenheimer of our age".
His genius is not provided by the Sun-Pluto opposition, nor indeed any planetary configuration. It is the tool by which his genius can be shaped. The tool he uses to carve out a life.  Like all of us, our charts reveal the dynamics at work in our life, the route along which we must travel: how we use that material is up to us, our character and our consciousness. Altman also has a Mars-Saturn opposition, a difficult combination at the best of times, but has it stopped him from becoming the global transformer that he is? No, it reflects his persistence, his driven nature and, despite a supremely-self-confident persona, his deep-seated sense of not being good enough.
ANOTHER SUN-PLUTO individual to dominate the headlines this past week is Geert Wilders who won a landslide victory in the Dutch election. Despite gaining the most votes, they represent only 37 percent of the people, and he is going to struggle to form a coalition.
Yet another sunrise chart, I'm afraid, but wherever that stellium in Virgo is placed, it tells a story of tenacity, purpose and ambition. He is uncompromising. He holds extremist views. He is a survivor. In November 2004, he was the subject of an attempted assassination and has experienced repeated threats to his life. His politics are far-right: he is anti-Islamic, anti-immigration and wants to take the Netherlands out of the European Union. He has been (and probably still is, despite believing Russia's invasion of Ukraine to be illegal) pro-Putin. His nickname is Captain Peroxide due to his dyed blonde hair, and has also been dubbed the Dutch Donald Trump.
His election win comes as Saturn is poised to oppose his stellium in Virgo, pointing to the titanic struggle that lies ahead, but I suspect transiting Pluto must be on one of the angles of his natal chart. Even he did not expect such a massive transformation of his fortunes.
Transiting Pluto is squaring the Ascendant-Descendant axis of the Netherlands and conjoined to the north node, revealing the country to be in a state of turmoil – and for the foreseeable future. And with Wilder's Sun on the nation's Mars, no wonder most of the country is up in arms.
This victory for a populist far-right leader is symptomatic of a desire for change of the most radical kind at the heart of many peoples across the world, but particularly in Europe. Far-right parties are on the advance – Italy, Hungary, Finland, Sweden, Spain, France and the UK – and it is a worrying prospect. Nothing good comes out of extremism wherever it manifests and it is certainly the antithesis of democracy. If America goes in the same direction next November, we should all be afraid. The question we must keep asking ourselves and our governments is: where is our humanity?