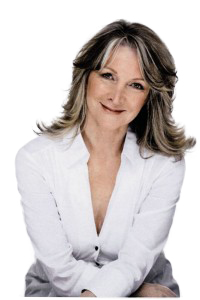 MONDAY, 29  MAY – SUNDAY, 4 June
Hello!
I'm trying not to get used to all this warmth and sunshine. The great British weather is capricious, as indeed are our stars for the coming week. I remain cautiously optimistic as I dust off my sun hat, cast off my thermals and nail down anything that is hanging on by a thread.
We remain under the umbrella of the grand alignment (Mars opposition Pluto squaring Jupiter) YouTube Video and in seven days' time (5 June) Venus will take over from where Mars left off, so we need to remain on our guard for trifles that can turn into tornadoes.
As the week goes by, you'll see the moon becoming fuller until it reaches its peak on the weekend. This full moon is known as the Strawberry Moon (for obvious reasons) but coming as it does on a Mercury-Uranus conjunction, the endings this full moon will preside over will be sudden and unexpected.
So, gird up your lions and prepare for a week of surprises.
Onward and Starward
With love,
​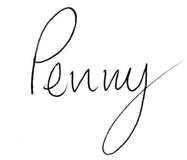 Friday Bite
Astrology of the Week's Main Global Events
by
Penny Thornton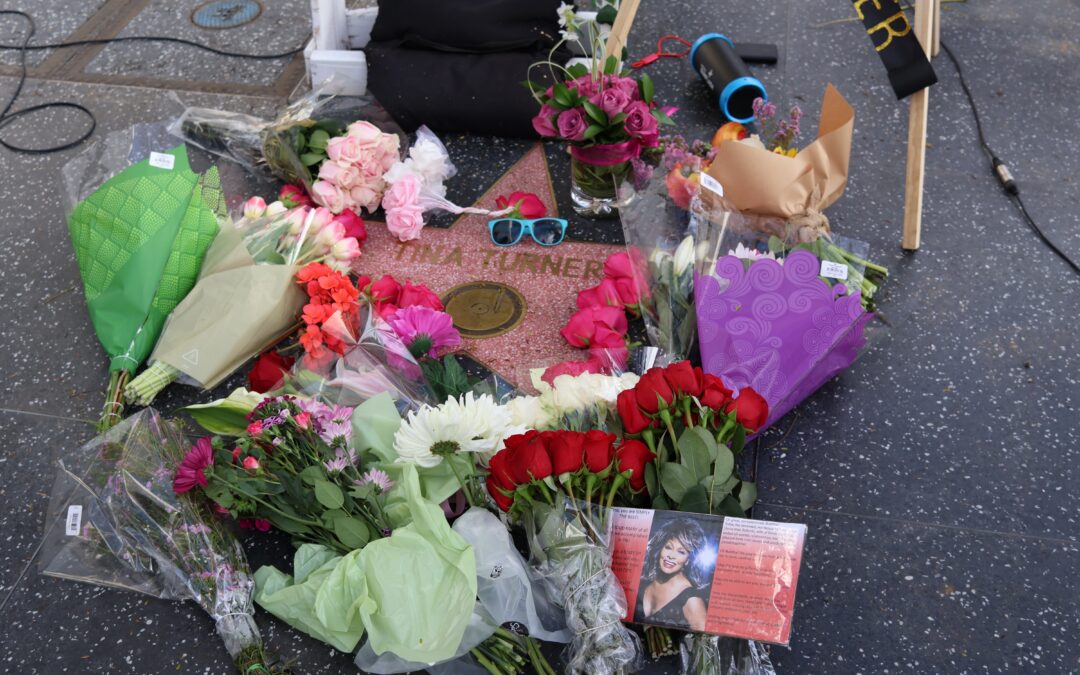 Friday Bite: 26 May 2023
Simply the Best
Timing is everything. Something Ron DeSantis discovered to his cost on Wednesday night. It wasn't the only reason his campaign launch was a bit of an embarrassment, but when you've got Mercury on your natal Chiron, Saturn exactly opposing your natal Saturn and a Moon-Mars conjunction opposing Pluto, there's going to be a lesson in there somewhere. On the other hand, launching your campaign as the death of a Rock 'n' Roll legend is announced does mean the bad news gets buried rather quickly.
The amazing Tina Turner wasn't the only superstar who left us in the past few days, Martin Amis, one of the great contemporary novelists of our time, died on Friday. I've noticed that eclipses tend to take away some of the most notable (and notorious) people in their wake.
Amid the drip, drip, drip of misery and controversy, one extraordinary story caught my eye. A 40-year-old Dutch engineer, paralysed in a biking accident in 2011, has been able to walk again thanks to the creation of a "digital bridge" between his brain and his spinal cord. There is a lot to fear about artificial intelligence and the advance of digital technology – all stuff of Pluto in Aquarius — but this is surely one of the early examples of how our world can be transformed for the better in the decades to come.
SOME PEOPLE FIND IT impossible to mention Ron DeSantis without bringing Donald Trump into the conversation. Indeed, Mr DeSantis has been referred to as Mr Trump's Mini-Me and Trump-without-the-charm. Imagine what the former president would have made of a similar cock-up at an all-important moment: it would have been turned into a triumph and his ratings would have soared.
FYI: Despite being arraigned on felony charges and being found guilty of sexual abuse, since November last year, Trump's ratings have gone from 47 to 56 percent while DeSantis's have fallen from 29 to 20 percent.
Still, Mr DeSantis is just at the beginning of the presidential fandango, and sometimes when the worst has happened, there is nothing left to fear and you go from strength to strength.
We do not know what time Mr DeSantis was born, but there are three dominant themes in his solar chart that can tell us a lot about him: a strong Virgo presence – Saturn, Mercury and the Sun in this mutable earth sign – Moon in Aquarius and a Venus-Uranus conjunction in Scorpio. This informs us that he is tenacious, thoughtful, a tad pig-headed and he can go "off on one" on occasion.
We also know from his bio that he is highly accomplished. He earned a history degree from Yale and a law degree from Harvard. He was a Naval Reserve officer, a JAG (Judge Advocate General) and an attorney for Seal Team One in the Iraq war.
What he is not, is at ease in front of the camera. He appears wooden, clumsy and sort of charmless, which is something of a handicap if you're going to have to persuade a lot of people that you can run America. One of the reasons Bill Clinton, Ronald Regan and Barack Obama were so successful at home and on the global stage was that they were all great communicators.
Mercury's close conjunction to Saturn explains why he doesn't dazzle when he speaks, even though the content of what he has to say may be worthy. (George Bush was similarly handicapped by a Mercury-Pluto conjunction on his Ascendant, although in a slightly different way – remember mis-underestimated and "Rarely is the question asked: is our children learning?") And an inability to schmooze is going to be an impediment going forward for DeSantis, especially with the hugely popular, snake-tongued Mr Trump an ever-present adversary.
DeSantis is currently in a fight with Disney over how issues of sexuality and gender identity are taught in schools. Disney has criticised three state laws the Florida governor has introduced aimed at "constraining" books and information in schools that refer to gender and sexuality. In response, Mr DeSantis has pursued legislature to abolish a special district that gave Disney virtual autonomy over developing its theme parks in that part of the county.
You see what I mean about being pig-headed. And there's a bit of good old Venus-Uranus-in-Scorpio bite-back about that too.
So, what are Governor DeSantis's chances of winning the Republican nomination.
The audio glitches of the launch aside, once back on the air, Mr DeSantis did not seem to have a lot to say that would inspire excitement and anticipation. The Mercury-Saturn conjunction aside, it may be that while the Florida governor is a terrific organizer and a stickler for the letter of the law, he may not be simply the best! He's not presidential material.
What appears to be lacking from his promotional videos and appearances is a real message. And if you're going to capture hearts and minds, you've got to have a strong message.
"This campaign can't only be about me. It must be about us. It must be about what we can do together." (Barack Obama.)
"If we ever forget we are one nation under God, then we will be a nation gone under." (Ronald Reagan.)
"We all do better when we work together. Our differences matter, but our common humanity matters more."  (Bill Clinton.)
Right now, Mr DeSantis may be experiencing a bit of a bump due to the transit of Jupiter (opposing his Venus-Uranus conjunction), but once that buoyant influence has gone, he'll be left with Saturn's opposition to his Virgo planets, particularly the Saturn opposition Saturn which tends to make you feel your failures more keenly and, instead of your horizons expanding, they shrink.
My gut feeling is that DeSantis will not get the Republican nomination. That may go to someone who has not yet thrown his or her hat in the ring. It may even go to Donald Trump.
OVERCOMING ADVERSITY was the wonderful Tina Turner's life story. Born Anna Mae Bullock on 26 November 1939, at the age of eleven, her mother left her abusive father and Anna Mae was sent to live with her grandmother. (A pattern, sadly set to repeat itself in Anna Mae's own marriage thirty years later.) After her grandmother's death, she moved to St Louis to be with her mother. There she sang in the church choir, at the same time immersing herself in the St Louis R&B scene. It was at the city's Club Manhattan that she met Ike Turner.
Fame happened "overnight" when she stood in for a singer who failed to show up to a recording session. The track she recorded, A Fool in Love, became a huge success.
The tale of Tina Turner's abusive marriage to Ike is well known. She divorced him in 1978 and was left with the right to keep her stage name, "two cars, 36 cents and a gas station credit card". To make ends meet, she used food stamps and cleaned houses. It took another five years to get back to the top as a solo singer with the release of her album, Private Dancer. For which she won four Grammies.
And the rest is history, as they say.
 "I don't necessarily want to be a 'strong' person. I had a terrible life. I just kept going."
Born with the Sun in Sagittarius and the Moon in Gemini, both squaring Mars in Pisces, Ms Turner was a philosophical soul with a gift to touch people's hearts with her voice. There is a second mutable T-square involving Jupiter in Pisces opposing Neptune in Virgo squaring Venus in Sagittarius. This latter configuration speaks volumes about the suffering she experienced, not only in her marriage to Ike, but later in life through her health and the death of two of her sons – Craig who died by suicide (2018) and Ronnie from cancer in 2022.
Not all Leo rising individuals are born to be a star, but most can perform even if they don't love it. And Tina could perform like no other. The Sun, the ruler of the chart, is placed in the fourth house, revealing Tina to be a very private person at heart. Uranus is conjunct the Midheaven and the most elevated planet, inspiring her to be the unique individual she was and the way she revolutionized women's role in the music business.
Tina Turner died a week after her Uranus-return and as Neptune conjoined her Jupiter in the eighth house, thereby triggering the second mutable T-square. Transiting Saturn was conjunct her Mars, thus teeing off the first mutable T-square. She left us as the Moon in Leo crossed over her natal Pluto in the twelfth house connecting with the Pluto-Jupiter-Mars alignment currently in play.
"True and lasting happiness comes from having an unshakeable, hopeful spirit that can shine, no matter what." – Tina Turner

Friday Bite: 19 May 2023
Going to Hell in a Handbasket
Another week of history-making events, as befits this season of major alignments that began with the solar eclipse of 20 April. During the past week, Jupiter entered Taurus and squared Pluto while Mars drew ever closer to an opposition with Pluto. This configuration is so important that I devoted an entire video to it. Watch the video.
Pluto, Jupiter and Mars have been in alignment many times over the centuries, even as recently as 2020, but never (as far as my limited research tools could establish) in their current signs – after all, Pluto takes 248 years to do a full circuit of the zodiac — nor with such exactitude and at zero degrees of the fixed signs, arguably the most powerful point of any sign. Such a configuration is not necessarily bad but it packs a powerful punch elevating the great and good and exacerbating the bad. It is therefore entirely synchronistic that the G7 is holding its annual meeting under this awe-inspiring alignment. I will return to this shortly.
Anticipating developments that would reflect the gravity of the current astro-scape, I was not exactly surprised when, on Monday, President Zelensky made an unannounced visit to Chequers (the British Prime Minister's country retreat) for a face-to-face meeting with Rishi Sunak. Over the course of previous days, the Ukrainian president had visited Italy, France and Germany on what was clearly a mission to galvanize support for Ukraine's war with Russia. Of all the meetings, that with Germany's Olaf Scholz was the most crucial.
With its decision to double military aid to Ukraine, Germany came in from the cold.
GERMANS PRIDE THEMSELVES on having come to terms with their past. They have a word for it vergangenheitsbewätigung. In large part the phrase "never again" has been interpreted as never again going to war as opposed to never confronting tyranny, however, as the new head of Germany's foreign ministry, Thomas Bagger, recently made clear, "My country is on a path to correct what in hindsight was its biggest mistake."
As we can see from Germany's natal chart, which is set for the time the constitution of the Federal Republic came into effect, transiting Uranus is currently conjoined to natal Mars and the IC, shaking and stirring the roots of the country and awakening it to the threat of a very real tyrant on the borders of Europe. A second chart set for the reunification of Germany finds Pluto at 16 degrees of Scorpio, which is also subject to the current Uranus transit, so this sense of an awakening and a subsequent shift in its position are writ large in both charts.
Chiron is currently hovering over Germany's natal Moon at 17 degrees of Aries, which would suggest that in its journey to heal the pain of the past Germany must now confront tyranny in another country.
ON 11 MAY, the US ambassador to South Africa, Reuben Brigety, claimed that South Africa had secretly exported arms to Russia in the December of last year. According to the ambassador, based on intelligence reports, ammunition and/or arms were secretly loaded onto a Russian cargo vessel, the "Lady R", at the naval base in Simon's Town.
On the face of it, it appears the government led by Cyril Ramaphosa, has been supplying arms to Russia in defiance of western sanctions.
South Africa has declared itself neutral in the Russia-Ukraine war, yet its sympathies seem to lie with Vladimir Putin. In February of this year, South Africa conducted joint naval exercises with Russia and China off its coast and this week the commander of South Africa's ground forces visited Moscow.
Nonetheless, with no official backing for Ambassador Brigety's claims, it is entirely possible that no such clandestine activity took place. Indeed, "eyes on the ground" during the time the Lady R was in port saw containers of ammunition being taken offthe vessel. Then again, why would Russia be sending ammunition and arms to another country when it needs as much as it can get to fight its illegal war.
President Ramaphosa has ordered a full inquiry.
The chart above represents the moment South Africa's multi-racial constitution came into effect. I have seen a time of 10:59 am given for the birth of the new constitution, but without any information as to what precisely happened at that moment, I'm going with zero hours, as is customary.
The Sun and Mercury in opposition to Jupiter certainly reflect the jubilation generated by the events of the time and the abundant hope and optimism for the future of the country. The Moon, however, is in Scorpio and advancing towards Pluto. As much as this combo reflects the country's capacity for reinvention and its ability to rise like a phoenix out of its disasters and controversies, turmoil and extremism are in the mix. Its dark past cannot be expunged. The Moon is also conjunct the north-node and therefore engaged with the eclipse cycle of the time. Indeed, the solar eclipse that followed the instigation of the new constitution (10 May) presided over Nelson Mandela's swearing in as the nation's first black president.
Now, in 2023, in the wake of two eclipses on the Taurus-Scorpio axis, South Africa finds itself at the centre of a major diplomatic scandal, one that could lead to the resignation of the president and the election of a new government. South Africa is due to head to the polls in 2024 when transiting Pluto (the ruler of the nation's Midheaven and in the 10th house of government) will be hovering over Mercury, at the very least inspiring a change of direction for the country.
AS THE WEEK WENT BY, leaders from the world's most advanced economies which form the G7, began arriving in Hiroshima, Japan. (President Zelensky is set to make an appearance at the summit on Sunday.)
The significance of holding this year's meeting at the site of the world's first nuclear attack cannot be lost on anyone. Since the invasion of Ukraine in February 2022, Russia has repeatedly warned that should its territory be threatened, it will "use all available means to protect Russia and the Russian people" (Vladimir Putin, 21 September 2022.) The problem is that Russia regards the areas it has annexed in Ukraine to be Russian and therefore any attack on these territories would be considered an attack on Russia. It has further clarified that Russia's vast nuclear umbrella extends to these territories, including the Donbas region and Crimea.
While there will be many topics under discussion at the G7 summit, the nuclear threat posed by Russia in its continuing war against Ukraine is almost certainly at the top of the list. And the Mars-Pluto-Jupiter configuration presiding over this meeting resonates perfectly with this concern and those plans that are going to be formed under it.
On 6 August 1945 at 8:14 in the morning the world's first nuclear bomb was dropped on Hiroshima. Here is a picture of that moment.
All the usual suspects dominate this chart, reflecting the devastating, transformational nature of the event. Uranus (conjunct Mars) is exactly on the Midheaven, Jupiter rises, the Sun is conjunct Pluto and the Moon conjunct Saturn. Less than four weeks earlier, a total solar eclipse at 17 degrees of Cancer had fallen on the country's natal north node, presaging the event to come. On the day of the attack the Moon-Saturn conjunction was on this same degree.
The dropping of the atomic bomb on Hiroshima was the first step in a nuclear arms race that almost eighty years later sees a world with roughly 12,500 nuclear weapons in possession of nine nuclear-armed countries. Two years after the attacks on Hiroshima and Nagasaki, some of the US scientists who developed those atomic weapons established a Doomsday Clock – an annual indicator of how close the world is to nuclear disaster. The clock currently stands at 90 seconds to midnight. The hands on the nuclear clock are at the closest to global catastrophe that they have ever been and, according to The Bulletin of Atomic Scientists, the reason for this is Russia's war with Ukraine.
"Russia's thinly veiled threats to use nuclear weapons remind the world that escalation of the conflict—by accident, intention, or miscalculation—is a terrible risk. The possibility that the conflict could spin out of anyone's control remains high.
Russia's recent actions contravene decades of commitments by Moscow. In 1994, Russia joined the United States and United Kingdom in Budapest, Hungary, to solemnly declare that it would "respect the independence and sovereignty and the existing borders of Ukraine" and "refrain from the threat or use of force against the territorial integrity or political independence of Ukraine…" These assurances were made explicitly on the understanding that Ukraine would relinquish nuclear weapons on its soil and sign the Nuclear Non-Proliferation Treaty—both of which Ukraine did.
Russia has also brought its war to the Chernobyl and Zaporizhzhia nuclear reactor sites, violating international protocols and risking widespread release of radioactive materials. Efforts by the International Atomic Energy Agency to secure these plants so far have been rebuffed."
Enough said.