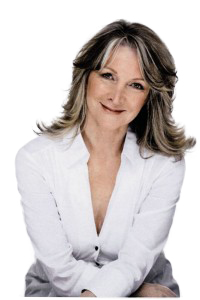 MONDAY, 18 OCTOBER – SUNDAY, 24 OCTOBER
Should Astrolutely not be updating as usual, click on any of the currency icons at the right hand side of the pages to renew forecasts, Friday Bites and Hellos. Our apologies for this temporary inconvenience.
Hello!
Astrologically-speaking we are in the middle of a turbulent period. First, the Sun squares Pluto and then Mars, and sandwiched between the two is Wednesday's full moon in Aries. So, in tandem, our lives will be similarly unsettled. We may be facing life-and death decisions, digging deep to find resources or simply feeling overwhelmed by life. The effects of these challenging alignments have already been seen in the shooting dead of five people with a bow and arrow in Kongsberg, Norway and the killing of Member of Parliament, Sir David Amess as he met with his constituents.
Of course, life goes on. People fall in love, babies are born and people win the lottery, even so such wonderful events occur against a dark and forbidding background. Humanity is going through a difficult passage in which we are all being tested in some way.
My current video on Youtube focusses on the full moon in Aries and these complex influences, and I also talk about how we often give up just before success is within our grasp. Such feelings of "being done" may well occur under these aspects, but when we really are "done" that's the moment things start to come together.
Onward and starward.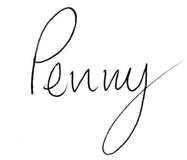 Friday Bite
Astrology of the Week's Main Global Events
by
Penny Thornton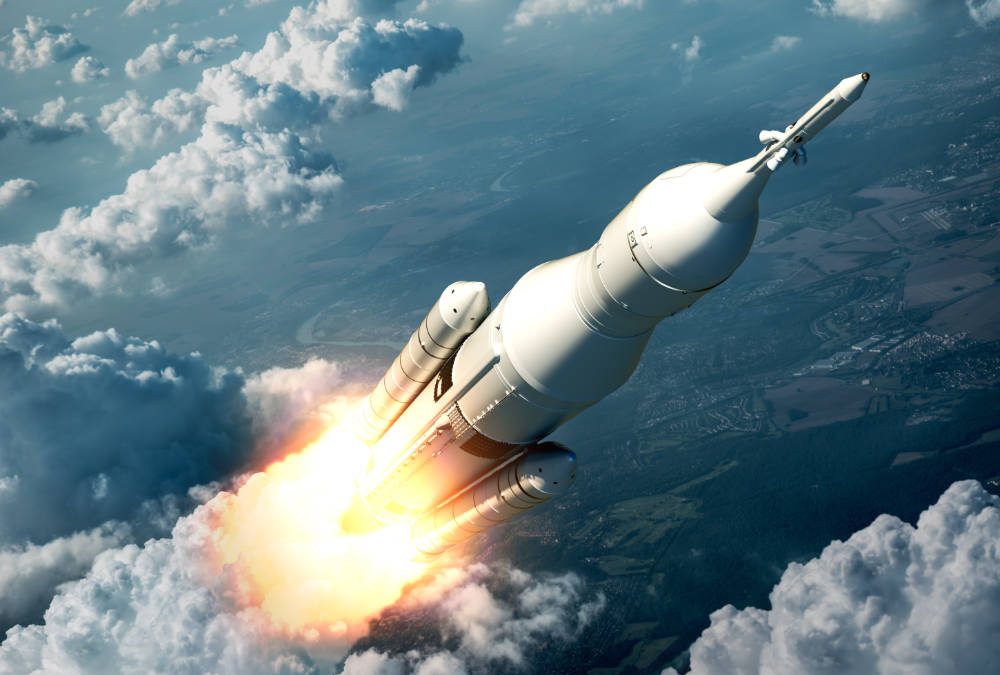 Friday Bite 15 October 2021
WILLIAM SHATNER AND PRINCE WILLIAM –
TWO VERY DIFFERENT PERSPECTIVES ON SPACE TRAVEL
Amid all the increasingly depressing news about the continuing aftereffects of Covid and Brexit, there was a brief moment of joy as we watched the most recent New Shephard flight take off from Van Horn, Texas, transporting actor William Shatner into space. Not everyone was ecstatic, however, including Prince William, who believes we should be focussing our efforts on saving planet Earth rather than "trying to find the next place to live".
William Shatner, iconized for his portrayal of Captain Kirk of the USS Enterprise in the Star Trek franchise, bravely went where no 90-year-old had ever gone before — crossing the Kármán line, which divides Earth's atmosphere and outer space, approximately 2 minutes after take-off. As he exited the capsule, tears in his eyes, the elated actor declared it was the greatest experience of his entire life.
William Shatner was born on March 22nd, 1931 in Montreal, Canada. He is not only an actor but also an author, screenwriter, producer, director and musician. He is a Sun Aries with Mercury also in this cardinal fire sign. With Aquarius rising and ruler Uranus in Aries conjunct Mercury, why would we be surprised that his most famous role was the captain of a spaceship and that he managed to turn fantasy into reality by actually going into space. Arians are, after all, the pioneers of the zodiac and Uranus is the planet of unexplored territory. There is a perfect reflection of this coming together of man and role with Shatner's progressed Ascendant – how we choose to present ourselves to the world and how other people see us – conjunct the progressed Sun – the core personality, the identity and the ego.
Unusually for someone with such a big public presence, most of the planets are below the horizon in the subjective although proactive quadrants of the chart. Venus rises in Aquarius, reflecting his charm and pleasing appearance and bestowing him with good fortune. Venus is sextile Uranus — an aspect breeding sexual appeal and a liking for variety — but also closely inconjunct Pluto suggesting turmoil in life and love.
Shatner has been married four times. His third marriage ended in tragedy. His wife drowned in their swimming pool after taking a cocktail of Valium and alcohol. He called her his "beautiful soulmate". We should also not be surprised, therefore, that Neptune is basking in the seventh house of relationships. While Neptune can represent magical unions of the soulmate kind, more often than not there is betrayal, loss and mystery surrounding love and relationships. And while not every spouse is destined to die tragically in water, in Shatner's case, this is precisely what happened.
In the chart above, I have put the progressions in black outside the horoscope wheel and the transits for the day in red. As the flight took off, the MC-IC axis at 17 degrees 37 of Leo-Aquarius was conjunct the Part of Fortune (which has a great deal to do with joy) and his natal Venus. You might also note that transiting Saturn was within a degree of his Ascendant — a transit that can coincide with sobering developments and a time when you feel the weight of your responsibilities and your years — which informs us that good things can happen on a Saturn transit. Likewise, Mercury was retrograde — often declared a complete no-no for travel — yet the flight went without a hitch and everyone landed safely. However, the flight had been delayed by a day due to high winds…
While the flight of Blue Origin may have generated joy and great headlines around the world, Prince William was not amused. On the crest of the UN Climate Change Conference and days before the first ever Earthshot award ceremony, the Duke of Cambridge was in reflective mood. He and Sir David Attenborough launched Earthshot on October 8th, 2020 in the belief that the prize will become the "Nobel Prize for environmentalism". There are 15 potential winners on the short list including the Blue Map App (China) — a public environmental database enabling citizens to hold polluters to account — a coral farming project (the Bahamas) designed to restore the world's dying coral reefs, and a tiny water treatment plant (Japan) that turns 98% waste water into clean water.
The royal family has a difficult path to tread in that its members must be careful not to publicly express their political and personal opinions — the Queen has succeeded in doing so admirably for almost seventy years — but the late Duke of Edinburgh and Prince Charles have been outspoken on occasion, and particularly vociferous about their passion for preserving and protecting planet Earth. And clearly Prince William is following their lead.
Venus in Taurus is one feature of William's natal chart that reveals his love of the planet, but what is really emerging now is his visionary zeal about the environment, which is reflective of his rising Neptune in Sagittarius. At one point, in his late teens, there were fears that he was reluctant to become king, and the rising Neptune would have played a part in raising those doubts, but not so now. In the past three years, we have seen a strong and, yes, kingly William embracing his responsibilities as a future monarch. Indeed, it is almost as though it is he, not his father, who is replacing Philip as the head of the family firm.
As I have mentioned in previous Friday Bites, we are approaching an extremely difficult and important period for the British monarchy, and although there will be more than one planetary alignment to watch out for in regard to great events (not least the Queen's platinum anniversary next year) we should keep our eyes on 2023 when Pluto enters Aquarius and squares the Queen's Sun, Prince Charles' Moon and Williams Jupiter and Mid-heaven.
Transformation indeed.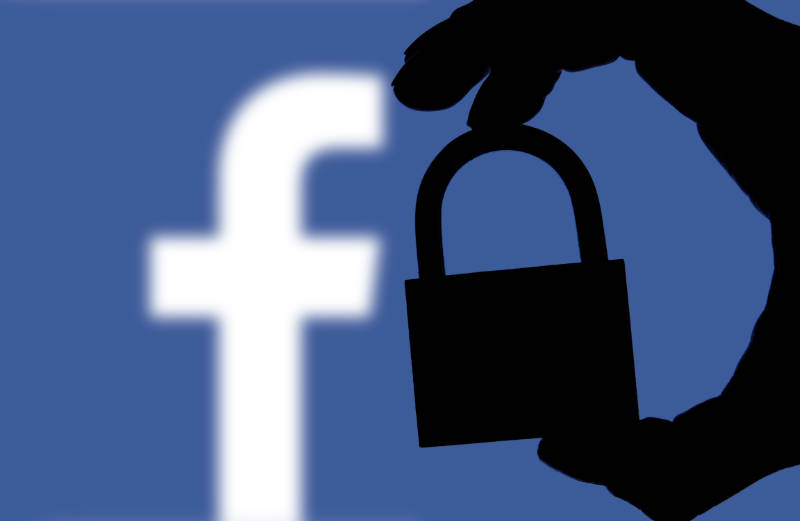 Friday Bite 8 October 2021
MERCURY RETROGRADE? WHAT MERCURY RETROGRADE?
THE US ELECTION – THE TEXAS ABORTION LAW – FACEBOOK
There are three to four periods a year when Mercury is retrograde. There is no cause for alarm. The world won't stop turning on its axis, but at some point in that retrograde cycle we will run into a roadblock, mechanisms we rely on will fail to function and we will almost certainly take a wrong turn. However, retrograde Mercuries serve an important function. They inspire review and reflection. And sometimes we can right a wrong that is of great benefit to us.
On Monday, I was surprised to find that I couldn't WhatsApp my partner in Sweden. Actually, I couldn't WhatsApp anyone. Obviously, being a techno-dummy, I assumed it was my fault. I'd pressed the wrong button, failed to allow my device to reboot and upload, forgot to say a prayer to the gods of technology. I had no idea until later that night that Facebook, Instagram and WhatsApp had shut down for six hours. Just in case you're still in the dark about what happened, here's Facebook's explanation:
"Configuration changes on the backbone routers that co-ordinate network traffic between our data centres caused issues that interrupted this communication… This had a cascading effect… bringing our services to a halt".
If you're still in the dark, Facebook's systems stopped communicating with the wider internet.
That it took six hours to repair was in part due to the fact the engineers sent in to fix the problem could not enter the premises because the fault had shut down the building.
That's precisely what you might expect on a retrograde Mercury. But while it was frustrating for the public, it was devastating for the company and its founder-creator, Mark Zuckerberg. Beleaguered Mr Zuckerberg suffered another body blow hours later as his former employee, Francis Haugen, gave evidence to a Senate committee in which she maintained "Facebook operates in the shadows… and Instagram is worse than other social sites." On Sunday, in an interview on the television programme 60 Minutes, she explained her decision to speak out about the internal workings of Facebook, was inspired by her realization the company prioritized profit over public safety. "The version of Facebook that exists today is tearing our societies apart and causing violence around the world."
Prior to the Senate hearing, Haugen, data engineer and scientist and product manager, had leaked tens of thousands of internal documents to the Wall Street Journal and US enforcement.
Not only was Mercury retrograde but Wednesday's new moon in Libra was conjunct combustible Mars and inconjunct revolutionary Uranus.
Facebook was launched on February 4th. 2004. We do not know the precise time the company opened for business, so the horoscope is set for midnight on the day. Thus, the Ascendant, the Midheaven and the houses have no relevance. Nonetheless, born on a Sun-Neptune conjunction at 14 and 12 degrees of Aquarius respectively, Uranus, currently at 14 degrees of Taurus, is squaring that fantastic yet deceptively dangerous conjunction. Saturn, presently at seven degrees of Aquarius and stationary, is set to conjoin the company's Sun-Neptune conjunction in January next year. Last but not least, Pluto, currently at 24 degrees of Capricorn and also stationary, is squaring Facebook's Mercury. And when planets are stationary their powers are super-charged.
These transits on their own and without the benefit of the four angles of the horoscope, are enough to inform us that Facebook must dramatically change its ethos and its algorithms if it is to continue to thrive. Legislation is surely on its way, legislation that will clip its wings.
Mark Zuckerberg is also suffering from the combined effects of the Saturn-Uranus square. Born in White Plains, New York on May 14th 1984, he is a Sun Taurus (Venus also in this sign) with an impressive stellium in Scorpio (Saturn, Pluto, Moon and Mars) which opposes his Taurus planets. Indeed, Zuckerberg's chart shaping is a Seesaw. Such a shaping really doesn't need much explanation. Mr Zuckerberg is a bit of a flip-flopper, swinging from one position to another in search of balance. His Mercury at 29 degrees of Aries is opposed to Pluto and conjunct Facebook's natal Mars and squaring the company's natal Mercury. There may be thousands of employees and managers in this company, but there's only one individual calling the shots. Cross him at your peril.
Zuckerberg has six planets in fixed signs of which four are personal. He is thus fixed in temperament and resistant to change, especially change enforced by authorities and governments. These current transits of Uranus and Saturn — both in fixed signs — are extremely difficult for him to handle. And since both Saturn and Uranus will continue to put pressure on his fixed planets throughout 2022 and 2023, there are many more battles to come. As with all extremely fixed men, he is prone to narcissistic behaviour — he's right, he's right, he's right. If he were of a different political persuasion, he'd be Trump's right-hand man.
***
Speaking of whom. On Thursday, October 7th, a report released by the Senate Judiciary Committee, chaired by Dick Durbin, revealed the lengths former President Trump was prepared to go in order to remain in office. In an effort to put pressure on the Supreme Court to overturn the results of the election, due to alleged voter fraud, he demanded the removal of Jeffrey Rosen, the then Attorney General, and the installation of Jeffrey Bossert Clark — a Trump loyalist. As a result, on January 3rd, all eight of the leading officials in the Department of Justice signed a letter saying they would resign en masse at such a move.
Three days later the Capitol building was stormed as senators met to confirm the results of the November election.
This is just the sort of development for which we can thank retrograde Mercury. Information has come to light that provides evidence the events of January 6th had Donald Trump's signature on them. Failing to get the Supreme Court to declare the election fraudulent he left it to the court of public opinion in the form of the rioters to enforce the message.
In response to Wednesday's report, a republican spokesman commented: "Mr Trump did what we expected a president to do on the advice of his senior advisors."
***
Remaining with the judiciary — as befits events in the time of Libra — in Austin, Texas, on Wednesday, Judge Robert Pitman blocked a near-total ban on abortion in the state, which was signed into law on May 19th and came into effect on September 1st. The law, which is at odds with the Supreme Court decision in the case of Roe v Wade (1973) and enshrined in the constitution, succeeded because it gives private citizens the right to sue abortion providers or anyone who helps a woman obtain an abortion after a foetal heart has been detected. Is this 1984? Is life imitating literature?
While retrograde Mercury has potentially helped this law to be reversed, the state of Texas will almost certainly appeal the order after Mercury has turned direct on October 18th.
As always, it's never over till the fat lady sings. Or maybe Mercury turns direct.