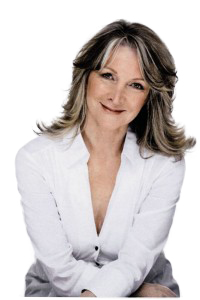 MONDAY, 24 JANUARY – SUNDAY, 30 JANUARY
Should Astrolutely not be updating as usual, click on any of the currency icons at the right hand side of the pages to renew forecasts, Friday Bites and Hellos. Our apologies for this temporary inconvenience.
Hello!
January draws to a close on a controversial, if not an incendiary, note.
As the Sun approaches a square to Uranus (Sunday) more than one global dispute is likely to reach a head, although it must be remembered that this quirky planet produces as many breakthroughs as it does break-ups and breakdowns. I have addressed this potential in your individual forecasts, but especially if you're a Leo, an Aquarian, a Taurean or a Scorpio and born on or near the 30th of your month, this is the time to take a giant leap of faith or prepare for a situation to go up in smoke. Which may, of course, turn out to be the very best thing.
My YouTube video on the Aquarian new moon launches this weekend and covers the highly unstable period we are living through. New moon new chapters are a welcome development but how and why they start isn't always so welcome.
As you may know, I always try to put a positive spin on a retrograde Mercury but it is proving challenging this time round. Not only does the high-tech Wi-fi system we've had installed only function if you're close to it, which means I can't work in my office, but my new phone has been out of service since Mercury performed its reverse turn.
Astrologer, heal thyself.
Onward and starward.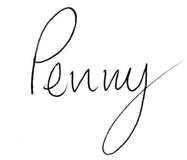 Friday Bite
Astrology of the Week's Main Global Events
by
Penny Thornton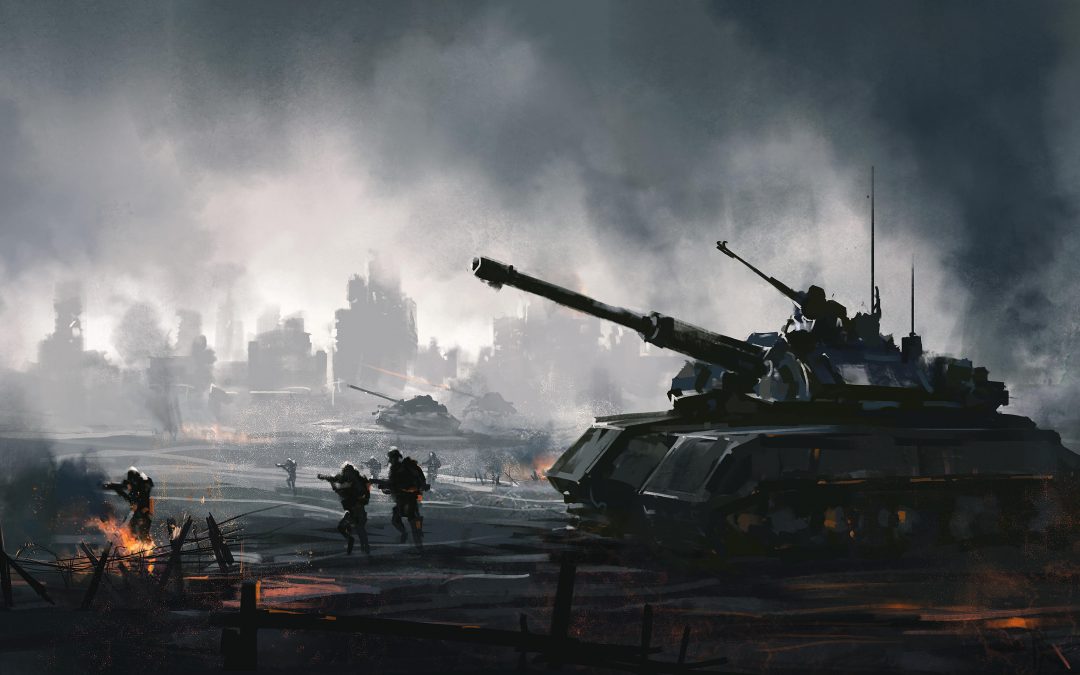 Friday Bite 21 January 2022
Ukraine and Russia

Russian forces have been gathering in earnest on the borders of Ukraine since October last year. For some months, the prevailing view has been that Russia is not intent on invading Ukraine and the presence of 100,000 troops on the country's borders is part of a coercive diplomacy exercise. However, tensions have increased during the last couple of weeks and there is now every indication Russia will invade.
Just a week ago, key Ukrainian government websites were the focus of a cyber-attack. The suspected Russian hackers left a message on the foreign ministry website: "Ukrainians… All information about you has become public. Be afraid and expect worse. It's your past, present and future". This cyber-attack, plus US allegations that Russian intelligence is recruiting current and former Ukrainian government officials to take over the government in Kiev and cooperate with a Russian occupying force are behind rising fears of a Russian invasion.
On Wednesday, President Biden warned Russia of the serious consequences of an invasion and that it would be met with a "severe and coordinated economic response", not least cutting off Russia from the international electronic payment system, Swift. Russia is demanding concessions from NATO regarding its relationship with Ukraine, most recently that NATO forces leave Romania and Bulgaria.
So, what has Ukraine done to invite a Russian invasion. Ukraine is surely sovereign territory.To understand why Russia intends to invade Ukraine. We have to take a short trip down history lane.
Russia and Ukraine have been intertwined for over a thousand years. Both nations can trace their roots to the first East Slavic state — Kievan Rus — which stretched from the Baltic to the Black Sea from the 9th century to the 13th century. In the mid-twelve-hundreds, Rus was invaded by Mongols, and the Russian power base moved to Moscow, then a small trading post. Since then, Ukraine has had a turbulent history. Over the centuries, it has been occupied by various powers from Poland and Lithuania to Imperial Russia and the Austro-Hungarian empire. It had a brief spell of independence from 1917 to 1922 but it was the collapse of the Soviet Union in 1991 to which it owes its current sovereignty.
To many Russian minds, and that includes Vladimir Putin's, Ukraine is not a separate country but a historical part of Russia. (Twenty-five percent of Ukrainians claim Russian as their mother tongue.) According to Putin, "Ukraine is not even a state… Russians and Ukrainians are one people. Kiev is the mother of Russian cities. Ancient Russia is our common source, and we cannot live without each other."
"Russia without Ukraine is a country. Russia with Ukraine is an empire."
The belief that Ukraine and Russia share a common source — they are bound by ancient ties — is beautifully expressed in the astrology since Russia's moon is Ukraine's Sun. Not only this, but Ukraine's Mercury-Venus-Jupiter conjunction is Russia's Ascendant and its Moon sits on Russia's Descendant. And while Venus and Pluto are widely conjunct Russia's IC, Pluto is conjunct Ukraine's Mid-heaven. They are twin souls separated by the vicissitudes of war.
Which brings us to today. Are there signs of a Russian invasion?
Uranus is currently stationary-direct on Russia's Midheaven. Uranus landed on the MC for the first time in April 2021 — around the time Russian troops began assembling on the Ukraine border, ostensibly for manoeuvres. It returned to Russia's MC on January 15th and headed into direct motion on the exact same spot on January 18th. Do we need to look further for a signature on an invasion? And could it be a case of three time's a charm? Since Ukraine also has a Scorpio-Taurus MC-IC axis — a mere three degrees away from Russia's — its homeland (fourth house) is the focus for the same Uranus station and the subject of a likely invasion.
As for Vladimir Putin, he is in revolutionary mood, given that Uranus is currently opposed to his rising Venus which gains in significance as the ruler of his Libran Sun. It is clear, by this transit, that Putin views the reclaiming of Ukraine as a personal mission. It is possible that he has staked his presidency on the task of returning Ukraine to the homeland. Yet is he really prepared for the punitive measures that will ensue should his troops invade Ukraine.
We are in dangerous astrological territory right now. Mars enters Capricorn on Monday while Mercury heads back into Capricorn on Wednesday, meeting up with Pluto (Saturday) at the same time as Venus in Capricorn turns direct. Ukraine has Capricorn rising with Uranus and Neptune conjunct the Ascendant while Russia has its Sun and the same Uranus-Neptune conjunction in Capricorn, the Sun being the ruler of Russia's horoscope. The two countries, therefore, are on a battle footing.
On Sunday, January 30th, the Sun will precisely square Uranus and two days later the new moon in Aquarius will conjoin Saturn, which is closely squaring Ukraine's MC-IC axis and widely squaring that of Russia.
An invasion is not inevitable but under such volatile influences all it will take is an accidental spark to turn a phoney exercise into outright hostilities.
NB For further reading, I have followed this article with my Friday Bite of 19 November 2021.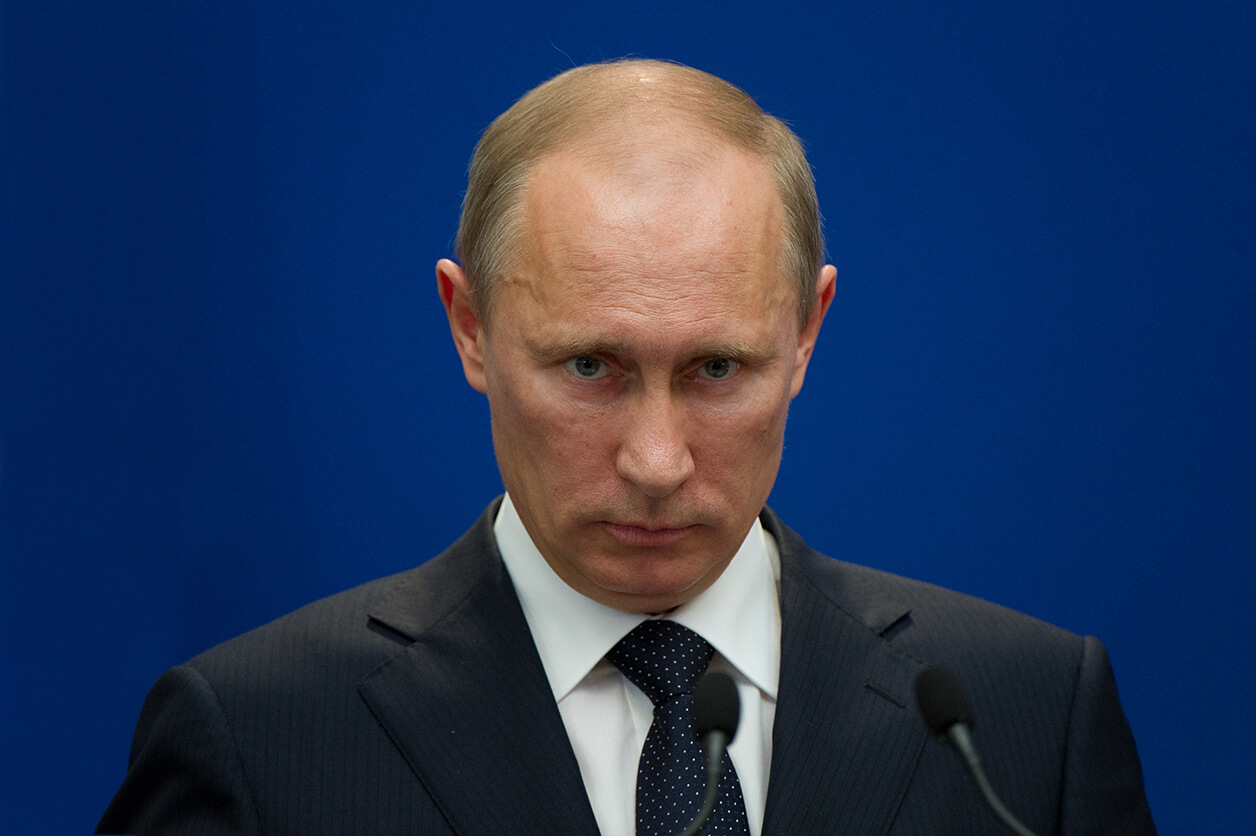 Friday Bite 19 November 2021
The Wars of the Russes
It may not have escaped notice that I am penning my Friday Bite in the wake of a lunar eclipse, considered by many to be a portent of great evil due to its proximity to the fixed star Algol. Sadly, there are many global conflicts and outrages that would fit the bill of "evil", but this week much of the world's attention has been focussed on Russia and Eastern Europe.
Not only the build-up to a lunar eclipse but a Mars-Uranus opposition (exact on Wednesday 17th) prompted fears of the escalation of tensions on the border between Belarus and Poland. Instead, the reverse happened: refugees were offered accommodation, food and warmth. To many minds President Lukashenko had engineered the migrant crisis in retaliation for sanctions against his country, but a secondary motive might well have been to divert attention away from the build-up of Russian troops on the border between Russia and Ukraine.
Which is where I want to focus my attention.
Russia has been fighting a low-intensity war with Ukraine since February 2014 after the pro-Russian president of the country was ousted, but in 2021 the situation began to deteriorate. Earlier this year increasing numbers of Russian troops appeared on the border between the two countries sparking fears of an invasion, although, according to the Kremlin, they were merely gathering in preparation for combat-training exercises. After a withdrawal of a small number of Russian troops in April back they came in force in October, reigniting fears of a full-scale invasion.
History appears to be repeating itself. In the summer of 2008 (Pluto newly arrived in Capricorn) Russian troops began to gather en masse on the border between Russia and Georgia. Despite diplomatic efforts by the foreign ministries of France, Germany and Britain, their Russian counterparts refused to engage in mediation. While efforts to involve the Russians in talks continued in vain, Russia finalised its plans and invaded Georgia.
During the past two weeks, attempts by the French and German foreign ministries to discuss concerns over the volume of troops on the Ukraine border, Russia has declined to come to the table.
Certainly, at this point in time, with a cluster of tense and potentially explosive alignments in play, a good case can be made for push coming to shove and Russia indeed invading Ukraine. My belief, however, is that tensions will die down but return in the spring of 2022 with the approach of a second lunar eclipse on the same Scorpio-Taurus axis and Saturn's involvement in the astrological narrative.
The above chart for Russia is based on the time, recorded by a US diplomat, the new Russian flag was hoisted above the Kremlin. Leo rises and the Sun, the ruler of the chart, is placed in Capricorn in the fifth house. The Moon in Virgo rises to the Ascendant and trines the Sun. Rather nice if I do say so myself. Not so nice is the Venus-Pluto conjunction in Scorpio squaring the Ascendant-Descendant axis, which has echoes of the old Soviet paranoia and secrecy about it. At the time new Russia was born and the Soviet Union was consigned to the dustbin of history, there were high hopes for the future of the country in terms of its openness to the west, and the Sun-Moon trine in earth signs supports that hope. But fast-forward 30 years and Russia's February 2021 Saturn-return, and a new cold war is in play.
The recent lunar eclipse (19th November) squared Russia's Ascendant-Descendant axis and was none too far from that all-powerful Venus-Pluto conjunction — Venus being the ruler of the 10th house of government — which supplies a reason for a potential power grab. What may well have prevented Russia from going forward with its plans may have much to do with an unexpected serious financial and strategic setback.
On Tuesday (16th) Germany's energy regulator suspended approval of the Nord Stream 2 — a 1,200-kilometre gas pipeline between Russia and Germany — which would boost Russia's stagnant economy and give Putin a powerful geopolitical weapon. At the moment, Ukraine funnels gas to and from Russia and Europe and takes in 3 billion dollars in revenue for the privilege of doing so. Not only will Ukraine lose a vast amount of money when the gas starts flowing via the Baltic Ocean but it will lose its leverage over Russia. Putin will have the means and the opportunity to forcibly bring Ukraine back into the Russian fold.
And in case you think this is far-fetched, on 12 July this year, Putin published an essay On the Historical Unity of Russians and Ukrainians in which he set out a historical basis for his claims against Ukraine. 
Some interpreted it as a declaration of war. 
Given the withholding of approval for Nord Stream 2 is only temporary, the prospect of an invasion of Ukraine has not gone away. It's simply on ice.
From April through May of 2022, we are looking at a much more serious set of alignments. Saturn will be moving from 22 – 25 degrees of Aquarius, there will be a solar eclipse at 10 degrees of Taurus (April 30th) and a total lunar eclipse at 25 degrees of Scorpio, squared by Saturn on the day (May 16th). And these are significant degree areas for Russia, Ukraine and Putin.
1)      Putin has Pluto conjunct his Midheaven at 22 degrees of Leo.
2)      Russia's Midheaven is 7 degrees of Taurus and its Venus-Pluto conjunction at 22 degrees of Scorpio.
3)      Ukraine has its Moon at 22 degrees of Aquarius and Pluto conjunct its Midheaven at 20 degrees of Scorpio. Plus, its Mercury-Venus-Jupiter stellium in Leo is conjunct Russia's Ascendant.
At the very least, we can see here the prospect for a very serious altercation between Russia and Ukraine, but these same influences are homing in on the charts of some important global figures too. Joe Biden, Kamala Harris, Emmanuel Macron, the Queen, Prince Charles and other senior members of the British Royal family also have planets and points in the 22 – 25 degrees of the fixed signs, which suggests a global crisis of some magnitude.
Time will tell, as they say.