Friday Bite: 24 March 2023
Leaders under Pluto
ON 23 MARCH, PLUTO entered Aquarius. This was a big date in the astrological calendar, marking the beginning of Pluto's 20-year journey through this multi-layered air sign. The events taking place at this time are bearing the signature of this transition: three world leaders – one an ex-prime minister – are at critical points in their careers, and all have planets or points currently in the line of Plutonic fire.
On Friday, 17 March, the International Criminal Court in the Hague issued an arrest warrant for Vladimir Putin. A panel of judges agreed that President Putin and his Children's Rights Commissioner, Marie Alekseyevna-Belova, bore responsibility for the unlawful deportation of Ukrainian children. These warrants were the first to be issued for war crimes committed by Russia during its invasion of Ukraine. Was Mr Putin bovvered? Probably not, given that Russia does not recognize the court's jurisdiction, and the president isn't planning to visit any of the 123 member states any day soon. Nonetheless, it wasn't a good day for Putin as he and Russia sink further into their pariah status.
Emmanuel Macron is facing his biggest ever political crisis over the planned introduction of a pension reform bill that will add two years to the retirement age. (Two years, I ask you. Here in the UK the age of retirement is set to rise to 68 and the United States is slowly raising its retirement age to 67, and are these countries in meltdown? Well, yes but not for that reason.) Protests and on-and-off strikes have taken place over the last two months, spreading to almost all of France's major cities. On Thursday, the full force of French fury was unleashed on the streets: Bordeaux town hall was set on fire and teargas used to disperse angry protestors in the Place de l 'Opera and Place de la Bastille in Paris. For the past fifteen days, rubbish has not been collected and bags of waste – some of it now smouldering – litter the streets of Paris and beyond. Not the best of welcomes for King Charles who is preparing for his first state visit to France next week. Merde!  
Closer to home, on Wednesday, former prime minister Boris Johnson appeared in front of the privileges committee at Westminster to respond to accusations that he recklessly misled parliament over lockdown parties in Downing Street during the pandemic. A guilty verdict would mark the end of his political career. The inquisition began at two o' clock with Mr Johnson appearing resolute and earnest but over the course of four-hours descending into frustration and anger. The former PM maintained that he broke no rules because no one told him he was breaking the rules, which is a risky card to play given that it was he who informed the country that there were to be no parties during Covid. It's also a terrible card to play because while he and members of the Downing Street staff were shown to be apparently enjoying themselves at jolly gatherings, people were dying in their thousands without being able to say goodbye to their loved ones. The committee will take some weeks to reach its decision.
We're going to start with Bojo.
MR JOHNSON MAY BE AN AIRY Individual – four personal planets in Gemini and his Ascendant in Libra – but his Moon, the ruler of the Midheaven (role in life and career), is in watery Scorpio, and the first degree of Scorpio at that, and therefore 90 degrees away from Pluto "in the sky". This Pluto transit is not only affecting him at a deep emotional level but also threatening his political career. Yes, we can look at the deeper implication of this Pluto transit and speculate that his term of trial will be the making of him and that through the crises he encounters he will become a transformed individual, but like all of us going through a Pluto transit to a personal planet or point, it's not a lot of fun. It's hell on wheels!
We can also see that Neptune is approaching a square to his natal Sun-Venus conjunction, so while it may seem to him that he is the focus of a bewildering set of misunderstandings, he has simultaneously lost sight of the truth. This Neptune transit will be in place over the next twelve months and, combined with the Pluto square to his Moon, likely to preside over a severe loss of face, if not the demise of his political career.
As he gave evidence at Wednesday's inquiry, transiting Mars was conjunct his Sun-Venus conjunction and the Midheaven was opposing his Moon, squared by Pluto.
The progressions to Boris's natal chart also suggest he is in a life-changing period of his life. Progressed Saturn, by solar arc movement, is opposing his natal Moon while the progressed Midheaven is applying to his natal Pluto. Neptune, the ruler of his sixth house of service and situated in the second house of self-worth, has progressed to the IC while Jupiter has progressed to his Midheaven. This Neptune-Jupiter opposition has reached the life-direction axis, thus bringing out the natal potential for great good fortune and unimagined wealth and, on the minus side, loss of prestige due to misuse of power and an overweening ego. 
Last but not least, Boris is not only struggling with a Pluto-Moon transit, but Saturn is about to return to its natal position for the second time in his life. This is a time of accountability, a time of reckoning, a time when chickens come home to roost. For some people, those who have cleared up their own backyard, the second Saturn-return can yield a rich harvest and certainly a sense of achievement for years of service and sacrifice. Clearly, charging £200,000+ for speaking engagements Boris is not going to be destitute, but the more important loss for Johnson would be his parliamentary career.
We shall know the outcome of this inquiry in a few weeks' time, probably towards the end of May/early June and after the lunar eclipse of 5 May, which straddles his Neptune-Jupiter opposition. It is unlikely he will escape punishment.
EMANUEL MACRON IS SIMILARLY under Pluto. With 28/29 degrees of Capricorn rising, Pluto has been hovering over his Ascendant for the past several months and will continue to challenge him personally and politically for the next twelve to eighteen months. He survived a vote of no confidence by a mere nine votes on Monday.
France's natal Sun at 3 degrees Scorpio is also in the embrace of Pluto, and with the feeling among the French people that democracy itself is under attack, it is entirely possible that the government will fall.
Although the president won a decent majority in the 2022 election, with progressed Uranus conjoined to his natal Sun and Mercury, progressed Saturn conjoined to his natal Pluto (ruler of the Midheaven) and transiting Neptune squaring his natal Sun-Mercury conjunction, I'm not sure we'll be waiting until the next election in 2027 to say goodbye to Monsieur Macron.
WHILE THE ARREST WARRANT issued by the ICC could be said to be a paper tiger to Vladimir Putin, it represents yet another stone on the growing pile, which could eventually crush him. And with Uranus set to square his natal Pluto and Midheaven in the summer, and Pluto, his ruling planet, already in range of his Ascendant, not to mention progressed Pluto on his Ascendant, his position is far from safe and secure.
There are issues over Putin's date, time and place of birth. According to his birth certificate, he was born on 7 October 1952 at 9.30 in the morning in St Petersburg. However, Russian birth certificates do not as a rule state a time of birth. 1.00 pm on the same date is another suggested time, which comes from Putin's private conversation with a respected journalist, and there are further claims that he was born in 1950 in Georgia.
I like the above chart. I think it resonates with the Putin we've come to know and fear, and we have a great opportunity to test its authenticity as these powerful transits and progressions affect his natal chart.
One last point regarding the astrology. Putin's progressed nodal axis has reached zero degrees of Taurus-Scorpio and is thus bang in the line of fire of transiting Pluto and the all-important solar eclipse of 20 April. Events around this time could tell us much about Putin's future.
Days after the ICC issued the warrant against President Putin, Chinese premier, Xi Jinping met with him in Moscow. Jinping's visit was said to be in part a mission to broker peace between Ukraine and Russia, however the optics, as they say, told a very different story. A story of two leaders showing the world they were a team.
Clearly, this is a very troublesome state of affairs for the west and with the United States still in the throes of its Pluto return, this new cold war is likely to get worse before it gets better.
You can see how these aspects will affect you personally on my YouTube video.    Pluto in Aquarius for all 12 Signs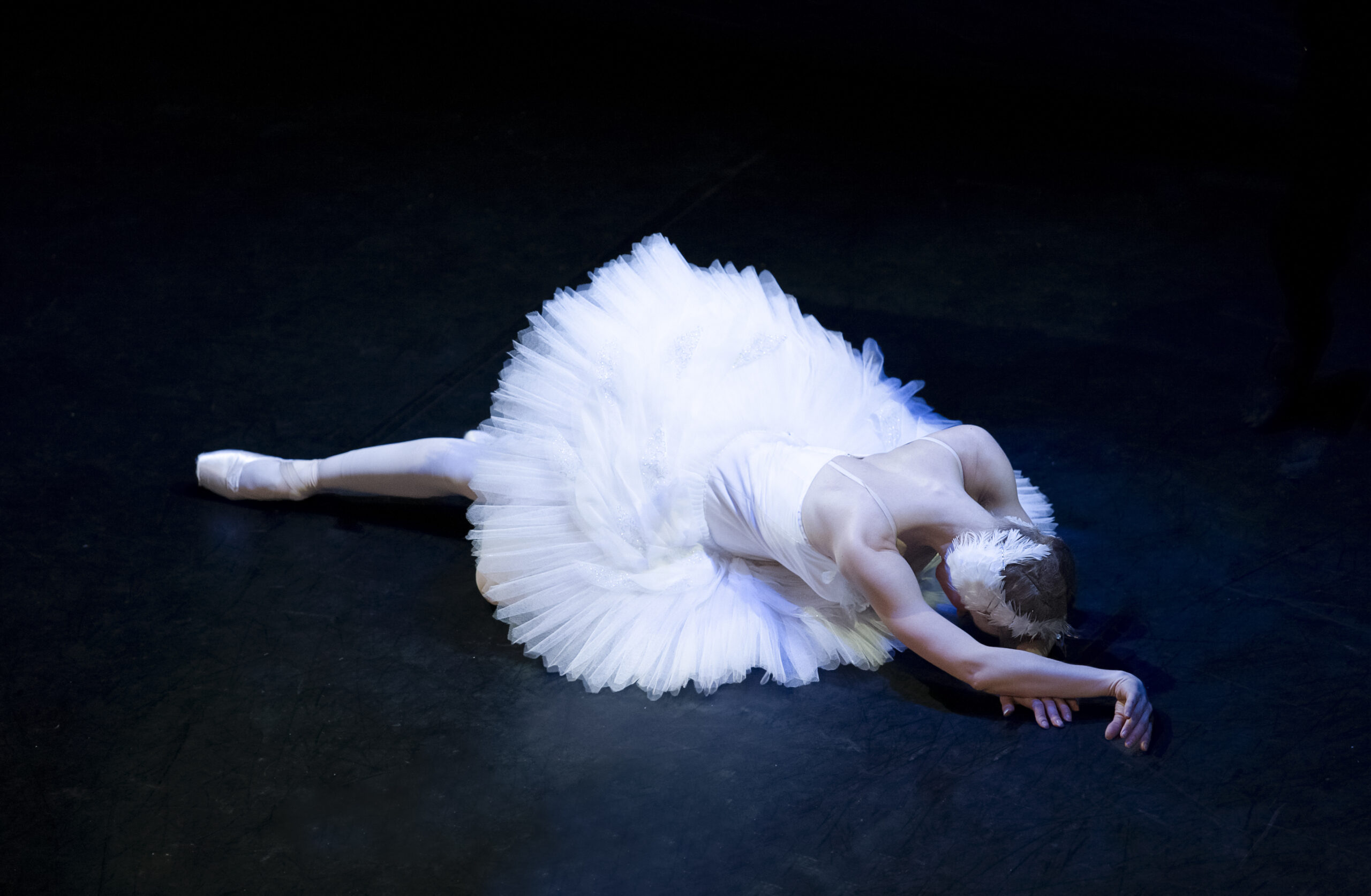 Friday Bite: 17 March 2023
Everything Everywhere All At Once
EVERYTHING EVERYWHERE ALL AT ONCE swept the boards at the Oscars Ceremony on Sunday 12 March. The film took home seven awards including Best Film. The movie encapsulated the astrology of the time – the Sun and Mercury in Pisces conjoined to Neptune, and Mars squaring this planet of the watery deeps.
It wasn't the only event that resonated with the astrology.
On 10 March, Silicon Valley Bank collapsed after fears over its solvency sparked a run on it. In the process, SVB became the second-largest bank failure in US history. The collapse came 48 hours after Silvergate Capital, a bank that works with crypto-currency firms, went into liquidation. On Sunday, "old school" New York bank, Signature, was shut down after customers withdrew their deposits in the millions; in the process, it became the third-largest bank failure in US history. Then on Wednesday, shares in Credit Suisse fell 24% after its biggest backer Saudi National Bank withdrew its support. The prospect of contagion sent tremors through financial markets — £75bn was wiped off London's blue-chip index and shares in European banks tumbled.
On Thursday, Oliver Dowden, the Secretary of State for Digital Culture, Media and Sport, announced that the Chinese-owned social media app, TikTok, will be banned from UK government phones due to concerns that it will promote pro-Beijing views and gather user data. This ban brings it in line with the United States, Canada and the European Union.
And speaking of intelligence operations.
On Tuesday, a US MQ-9 Reaper drone plummeted into the Black Sea, close to Ukraine's Zmiinyi Island. According to Russia's defence ministry, "… around 9:30 Moscow time, the MQ-9 went into an uncontrolled flight with a loss of altitude and collided with the water." The United States saw it rather differently. According to video footage taken by the Reaper drone, it was struck by a Russian SU-27 fighter, acting "unprofessionally," sustaining damage to its propeller and leaving US forces no option other than to bring it down.
You may ask why all these disparate developments should have a Pisces-Neptune signature.
Neptune has many properties. On the plus side, this planet resonates with the divine and inspires us to go beyond our boundaries to seek wisdom and transcendental experience; this planet opens up soul pathways and reminds us we are spiritual beings in a material world. On the downside, Neptune inspires treachery, betrayal, illusion, escapism and deception: it is the planet of dark deeds and murky waters, the planet that inspires genius and madness.
The sign of Pisces is ruled by Neptune. It is the twelfth sign of the zodiac and rules the twelfth house of the horoscope. It is said that the whole of the zodiac's experience is wrapped up in Pisces: it is at once the dustbin and the melting pot of the zodiac.
One of last week's developments that may have slipped under your radar was the release of research suggesting animals illegally sold in the Huanan Seafood Market in Wuhan were the likely source of Covid-19. Neptunian fog has hung over the origins of the pandemic since the very beginning – the Wuhan market has long been considered a probable source or a laboratory where scientists were experimenting with viruses – but new analysis of genetic sequences collected from the market shows that racoon dogs sold at the venue could have been carrying and shedding the virus in late 2019.
Strangely enough, or not if you're an astrologer, the genetic sequences posted by Chinese researchers on an open-access genomic database and then downloaded by a research team in Germany, vanished from the GISAID database shortly after appearing, and without explanation… And while Neptune was in charge of cosmic proceedings.
Some of you may remember that I have given Covid-19 a Neptunian signature because whenever there is a significant event related to the virus, Neptune is always in the mix.
EVERYTHING EVERYWHERE ALL AT ONCE brings together various genres – family drama, sci-fi, comedy, romance and martial arts — and it brings them together across multiple universes and different timelines. How Neptunian is that. More significantly, in terms of the properties of Neptune and Pisces, the film invokes the ancient Chinese Daoist philosophy that nothing is still or stable and everything is in constant transformation; different universes and states of reality are interconnected and seeking at-one-ness.
It is a film whose time has come. A film that takes us into the realm of Neptune.
INDIVIDUALLY, THE COLLAPSE of SVB, Signature and Silvergate Capital and Credit Suisse's "instability" are not a cause for alarm: they have encountered different problems for different reasons. However, viewed through an astrological lens, they look like a pattern. And a pattern revealing itself in this astrological climate should be taken seriously.
Astrologers have expected a global economic crisis since Uranus entered Taurus in 2018, and we are only just over half-way through this transit, so there is plenty of time for such predictions to be fulfilled. Certainly, we should be looking at the eclipses that connect with Uranus for triggering financial instability in general and economic crises in particular, which takes us to the late April-mid-May period. There is also an argument to be made for Pluto's entry into Aquarius (23 March) for generating waves of uncertainty, particularly in economic waters. At the moment, under these powerful Neptunian influences, we are experiencing financial turmoil: fear and uncertainty driving the trend for runs on banks.
On Thursday, Christine Lagarde, President of the European Central Bank, went to great pains to assure the world that the European banking industry was "resilient" and that the current turmoil is different from the global financial crisis of 2008. However, although different implies better – reforms having strengthened banking systems – different does not mean immune. There is a huge psychological element to take into consideration with financial markets, and people are jittery, markets are jittery and once an avalanche starts it is impossible to stop.
Much depends on the decision the Federal Reserve makes next week as to whether it will raise interest rates since the increase has played a large part in the banking turmoil of the past eight days. By raising rates, a message will be sent that all is well, no need to worry, the plan is still on course, whereas if it does not increase rates or raises them by a smaller amount than predicted, it is signalling concern and the turbulence could gather momentum.
Since Neptune is in charge of cosmic affairs at this time, one thing you can be sure of is that we're not seeing the full picture, we're not being told the undiluted truth and there is probably solid justification for any jitters. (And this potential applies across the board.) Then again, the takeaway could be that there is no substance whatsoever to fears that there is something deeply at sea in the banking world – and elsewhere — and we should all put away our water wings, our snorkels and our flippers.
LAST BUT NOT LEAST in this Neptunian period of the year, we said goodbye to ballerina Lynn Seymour who died on 7 March hours before her 84th birthday. She was born on Neptune's watch in the time of Pisces and she died with Neptune in the ascendancy in the time of Pisces.
She was one of the greats, not just of her generation but of all time. I was fortunate enough to have grown up with her as my role model, even taking private classes at the Royal Ballet School with her favourite teacher, Winifred Edwards.
Seymour was part of the Royal Ballet Company's ascendancy in the nineteen sixties and seventies; she was the inspiration for some of Frederick Ashton's and Kenneth MacMillan's greatest works. She was partnered by Christopher Gable, David Wall, Rudolph Nureyev and Mikhail Baryshnikov. She danced with the Berlin Opera Ballet and became the director of the Munich State Opera company and the Greek National Ballet company. She choreographed several short ballets and in her late fifties debuted the role of Queen Mother in Mathew Bourne's Swan Lake.
To have seen her dance was never to forget her. It was not only her highly arched feet, her extraordinary extensions, her fluidity and lyricism but the abandon with which she performed her roles and the way she inhabited them. Who could forget her Juliet and the scene in which she makes her decision to "die": she stood motionless for minutes, allowing Prokofiev's music to speak for her. I see her every time I listen to Romeo and Juliet.
I'm having trouble believing she is no longer with us.