Friday Bite 3 December 2021
Neptuned out.
How this planet's misty tentacles are all over this week's events
We are currently being given a masterclass in Neptune. This planet's aura has surrounded many of the week's most notable news stories. First, of course, omicron — the little o — which, as the latest and possibly most concerning of the Covid variants, announced itself as Neptune became stationary. (And if you've been reading my Friday Bites for the past couple of years, you'll be familiar with my theory that Covid has a Neptune signature.) On Monday, Barbados, formerly a nation under the rule of the British Monarchy, became a republic — you'll see why Neptune had a part to play here shortly. And on the same day, in a courtroom in New York City, the trial of Ghislaine Maxwell, former girlfriend of disgraced financier, Jeffrey Epstein, began. A trial that promises to take us to the darkest depths of the ocean in terms of betrayal, suffering, loss and depravity. Oh, and Associated Newspapers lost its appeal in the case brought against The Mail On Sunday by Meghan, Duchess of Sussex.
So, I watched Dame Sandra Mason being sworn in as president of the new republic of Barbados. In her speech she said, "Republic Barbados has set sail on her maiden voyage…" and she added that it would need to "navigate a complex, fractured and turbulent world". As the midnight hour struck, the Royal Standard was lowered and the flag of Barbados raised. I had never seen the Barbadian flag before, but how perfectly synchronous that it should sport Neptune's trident on a sea-blue background. The chart for this historic moment places that all-powerful stationary Neptune on the Descendant angle.
God speed, Barbados.
Earlier on the 29th, Ghislaine Maxwell left her prison cell and arrived at a court in New York. She faces six counts related to accusations that she facilitated the sexual exploitation of girls for her former lover and associate, Jeffrey Epstein. The six counts centre on the evidence of four accusers, including Virginia Giuffre who herself is currently pursuing a lawsuit against Prince Andrew.
Here's a timeline of the events that led to Ms Maxwell's appearance in court.
JULY 7, 2019
Jeffrey Epstein was arrested at Teterboro Airport in New Jersey.
Federal prosecutors accused him of engaging in criminal sex acts with minors and women, some as young as 14.
AUG. 10, 2019
Mr. Epstein killed himself.
He hanged himself in his cell in the Metropolitan Correctional Centre; he was not under suicide watch at the time of his death. No cameras recorded the event. He had just been denied bail on federal sex trafficking charges.
MARCH 2020
Ms Maxwell sued Mr Epstein's estate.
Ms. Maxwell said in the lawsuit that Mr. Epstein and Darren Indyke, a long-time lawyer for Mr. Epstein and the executor of his estate, both promised to pay her legal fees, but she said they hadn't. Her legal fees mounted as more women claimed she helped Mr. Epstein recruit them for sexual activity when they were underage.
JULY 2020
Ms. Maxwell was arrested in New Hampshire.
The indictment listed three victims who say they were recruited when minors by Ms. Maxwell from 1994 to 1997 for criminal sexual activity.
MARCH 2021
Ms Maxwell was charged with sex-trafficking a 14-year-old girl.
A new indictment accused Ms. Maxwell of grooming an additional minor. She was charged with sex trafficking a 14-year-old girl who engaged in sexual acts with Mr. Epstein at his Palm Beach, Florida, estate.
NOVEMBER 2021
Ms. Maxwell goes on trial. Opening arguments began on Monday, 29th.
In those opening arguments, the prosecution branded Ghislaine Maxwell a "dangerous predator". The defence argued that she had become a scapegoat following Jeffrey Epstein's suicide.
The first accuser "Jane" testified she had been sexually abused for years by Ms Maxwell and Mr Epstein. She told of being initially befriended by the couple and led to believe that they would provide the financial means and support for her college studies. The following day, the defence successfully challenged the veracity of some of "Jane's" testimony.
And so it goes. Probably for another six weeks.
Most trials in New York City begin at 9:30 am, which is why I have set the horoscope for that moment. However, Capricorn remained on the Ascendant from 8:54 – 10:45 on the day, so even if that time is not exact, we can be confident Capricorn rises.
Saturn, the ruler of the chart, is in the first house sextiling the Sun and Mercury and trining the Moon in Libra. Venus rises and is conjoined to Pluto. And, of course, Neptune is stationary direct. We acquire a strong sense of justice here, and with the position of the Moon and the rising Venus, justice for women.
If we treat the Ascendant as the prosecution and the Descendant as the defence, the Moon's generous trine to the ruler of the chart, Saturn, and its sextile to the Sun and Mercury point to a satisfactory verdict with some leniency toward the defendant. Nonetheless, with an angular Uranus widely opposing the 10th house Mars, shocks, surprises and U-turns are part of the trial story too.
However, we get a slightly different impression when we compare the trial horoscope with Ms Maxwell's natal chart.
I'm not going to cover all the connections between the charts, only the most significant.
Saturn at 8 degrees 52 of Aquarius (the ruler of the trial chart) is precisely conjunct Ms Maxwell's Mid-heaven — the life-direction point — while Uranus (11 degrees 49 Taurus) is opposed to her natal Neptune. And Neptune is an important figure on her astrological landscape: it is at the apex of a fixed T-square involving an angular Moon-Jupiter opposition. Now, with transiting Uranus joining the party, that T-square has become a Grand Cross. Here we find Ms Maxwell as the Neptunian victim/scapegoat caught up in an ineluctable fate. There is no way out of the fix she is in.
Add to this, transiting Pluto is within striking distance of her natal Saturn, and since Venus is conjoined to Pluto in the trial chart, the reasons for her predicament and likely downfall are clearly etched – sex, manipulation, corruption and the abuse of power.
Incidentally, at the time of her arrest in 2020, Saturn had returned to its original position for the second time in her life. This is often a time when chickens come home to roost, and given that Pluto was also involved in the story in 2020, the difficulties were super-charged and a life-and-death veneer attached to them.
The defence's argument that she has become a scapegoat is supported by the astrology, yet this does not mean Ms Maxwell is innocent of the charges. She may believe she is a victim but she always had a choice, unlike the young victims she entrapped in her web.
If we treat the trial horoscope as a horary chart, and pose the question: will this trial succeed? You get a resounding yes. That this question relates to a court verdict, we need to look at the ninth house (legal matters) and the tenth house (authority), and with Venus ruling the ninth house and Pluto the tenth and both conjoined in the sign of Capricorn, the chart clearly has validity – it's what is known as an on-chart. The Moon — co-significator in a horary chart — is placed in Libra in the ninth house trining Saturn, the ruler; the Moon will go on to trine fortunate Jupiter before leaving the sign providing the affirmative answer to the question.
Ms Maxwell may be innocent until she is proven guilty, but there is little in the astrology to support a not-guilty verdict.
Finally, a word about Meghan, Duchess of Sussex who has emerged victorious from the appeal mounted by Associated Press, as I predicted a few weeks ago. With Neptune in pride of place, this may prove to be a pyrrhic victory. That she had to apologize to the court for failing to mention some rather important details has cast a certain shadow on her veracity. She really can't put a foot wrong from now.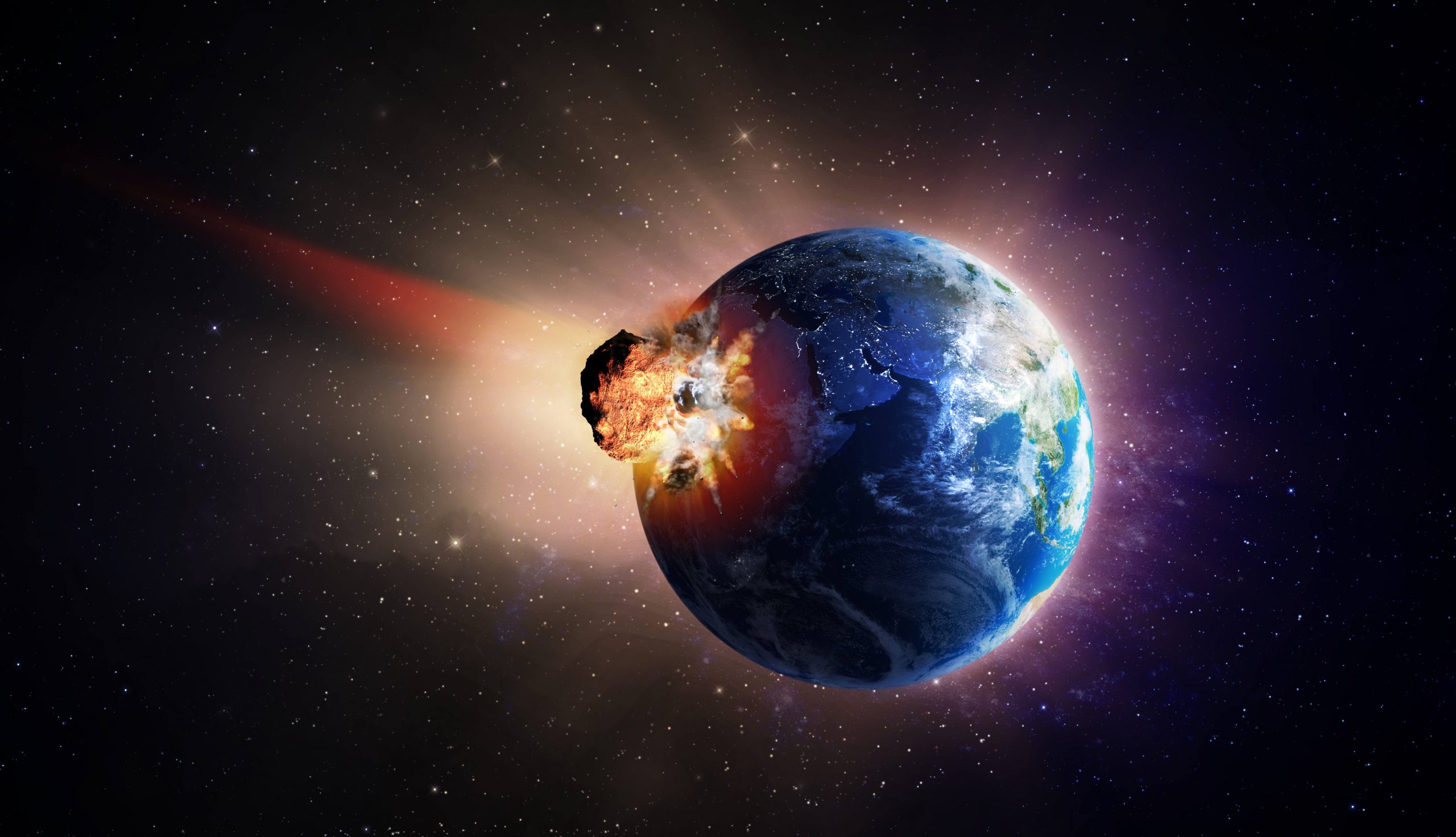 Friday Bite 26 November 2021
Mission Impossible
On Tuesday night a SpaceX Falcon 9 rocket lifted off from Vandenberg Space Force Base in California. Its mission: to test whether an asteroid on a collision course with planet Earth could be diverted. Take off was successful. To be celebrated. Which is more than could be said for most of the week's other newsworthy developments. On Wednesday, 27 people — including women and children — lost their lives in the freezing waters of the Channel as they made their way from the coast of France in a flimsy dinghy. They were only a handful of miles from safety and sanctuary. And still, governments argue about whose responsibility it is to prevent such tragedy. The following day, in Siberia, 52 miners were killed in an explosion caused by a methane gas link 250 metres underground. And all the while, despite efforts by the Chinese government to demonstrate that Chinese tennis star, Peng Shuai is alive and well, fears continue to grow for her safety. Then, on Thanksgiving, we began to hear about a new Covid variant sweeping across South Africa. In response, global markets tumbled.
The reason I've included the chart of the DART mission is twofold. First, it is a picture-perfect horoscope of a dangerous mission and, second it enables us to see the planetary patterns that form the background to the events of the current time.
At 22:21 when the rocket carrying the DART spacecraft (Double Asteroid Redirection Test — not terribly imaginative but it does what it says on the tin) took off, Uranus was culminating (conjunct the Midheaven) and opposing Mars (conjunct the IC). That Uranus — space travel in a bottle — and Mars — adventure, attack and speed — were not only dynamically linked but on the angles of the chart is why I say it was a picture-perfect example of a Mission Impossible. The plan is to crash the robot spacecraft into the moonlet Dimorphos at 15,000mph and change its path by a fraction. If the mission is successful, it will mean that NASA and other space agencies could deflect an asteroid heading toward Earth and avert an Armageddon-style impact.
And we don't want that to happen again, after what Chicxulub did 66 million years ago to the dinosaurs.
FYI Dimorphos is the moon of the asteroid Didymos — a binary-system — so called because didymos is the Greek word for twin.
Although Mars and Uranus were in exact opposition on November 17th, they will continue to be in orb until November 30th, which is why unusual, controversial, ground-breaking and volatile events can be expected. Plus, we are in the delicate period between eclipses, when anything and everything can happen.
Mars and Uranus are also in-square to Saturn, which, on the one hand, suggests DART may struggle to fulfil its brief, although, on the other hand, the mission will take until the fall of next year to get to the Didymos system, which is also reflective of a strong Saturn — Saturn having much to do with things-coming-together-in-time. The Moon of the DART mission is opposing Pluto, which certainly provides a life-and-death theme to the project, plus it is not void of course and will trine Mercury before it leaves the sign of Cancer, thus indicating a successful operation.
As I mentioned earlier, the period between eclipses is delicate. While great things can happen, they still come with a "health-warning". Rather like Saturn, the actions you take when it is making a connection with your chart, will come back to haunt you, and the moves you make on or near an eclipse can also have powerful consequences. Which is why the discovery of a new Covid variant at this time is troublesome.
Last year Covid came up for discussion many times, and I suggested it had a Neptune signature, since this planet was almost always prominent when a major development related to the pandemic occurred. So, not only do we have a total solar eclipse on its way (December 4th) but Neptune is stationary, preparing to turn direct on December1st.
According to Professor Tulio de Oliveira, director of the South African Centre for Epidemic Response and Innovation, the new variant has a "constellation" of new mutations. It is not only potentially more transmissible and more resistant to the vaccines, but despite efforts to close borders and contain the spread within South Africa, it is almost certainly already in other countries — Belgium confirmed a case earlier this Friday. So, I believe we are right to be worried. This may be the most challenging part of the coronavirus story, and unless governments act speedily and forcefully, we could be uncharted territory as far as hospitalizations and deaths are concerned.
I hope I'm wrong, but this is the wrong time, astrologically-speaking, to ignore the writing on the wall.