Friday Bite: 25 November 2022
The Beautiful Game
I MAY WRITE MY FRIDAY BITES on a Friday, but I'm thinking about them all week. Much depends upon where I am, of course, because that country's lead stories dominate my news feeds, which is why I'm not always on top of major situations in other nations. Take Australia, for instance: had I not had my live interview delayed on Channel 7's morning show, I would never have known about the devastating floods there in October – whole communities were swept away.
Here in the UK, the news this week has been dominated by the prospect of several national strikes – nurses, trains and post among them — that will make the run-up to Christmas and the new year an absolute misery for we Brits, no matter how justified. However, the World Cup is probably big news everywhere, and even if, like me, you're not football crazy, what's been going on in Qatar is eye-popping to say the least.
First though, Russia.
EARLY IN THE WEEK, an article in The Atlantic caught my attention. It concerned Russian born, former Israeli diplomat, Yaakov Kedmi, who, on a popular Russian talk show hosted by a pro-Putin presenter, Vladimir Solovyov, argued that it was wrong to bomb cities – in this case, Kyiv – to extinction. Given the way the war in Ukraine is presented to the Russian people, that the two were even having this conversation on live television was sensational, but to some minds it was a sign the winds are changing. Not only Kedmi but also Alexander Dugin, the fascist strategist and Putin's mentor – you may remember his daughter was killed by a car bomb intended for him last August – has called for Putin to be toppled. His comments come in the wake of Russia's humiliating retreat from Kherson and appear to reflect a growing belief among Russia's elite that Putin is a loser.
As I have mentioned in previous articles, Putin's actions on and around the time of the two recent eclipses (October-November) will surely come back to haunt him, very probably in April and May next year when two more eclipses take place, the first (20 April) precisely squaring Pluto and conjoining his Scorpio Ascendant.
AND SO TO THE WORLD CUP. From the outset, the choice of Qatar to host the event was controversial, not least for its atrocious human rights record, but as time went by and news emerged that over 6000 migrant workers had lost their lives building the stadia, any chance of Qatar redeeming itself in the eyes of the western world had pretty well vanished.
Not only are Qatar's politics in question but the Al Wakrah stadium in which games are currently being played, is a source of controversy in and of itself. Designed by Dame Zaha Hado, the stadium bears more than a passing resemblance to female genitalia. The irony that such a bastion of machismo has been built in the shape of a "giant fanny" has not been lost on the world beyond Qatar.
And the controversies don't end there either. On the eve of the event, FIFA's president, Gianni Infantino, delivered an hour-long monologue to members of the press, accusing western critics of hypocrisy and racism. The spectacle was bizarre.
Below is a chart of the opening of the World Cup.
I would normally look for a prominent Uranus to reflect the hullabaloo surrounding the World Cup but Uranus is tucked away in the twelfth house, its only major aspect being a square to Saturn. However, Uranus rules the Mid-heaven and Saturn is conjunct the MC, so Uranus acquires greater significance. Nonetheless, there is another planet entirely in keeping with the sacrifice, suffering, illusion, lies and betrayal that has dogged the Qatar World Cup, and that is Neptune.
Neptune is placed in the tenth house, precisely squaring the rising Mars in Gemini, and such a configuration is all-dominating. Qatar has changed rules and reneged on agreements at the last moment, suddenly disallowing alcohol in and around the eight stadia, and while previously seeming to acknowledge the rights of other countries to support the LGBT movement, Qatari officials have now banned players and fans from wearing rainbow armbands and the like. And then there's David Beckham who is attending the event in his role as Qatar World Cup ambassador. Is that a betrayal or has he convinced himself he has no choice?
And the Mars-Neptune effect hasn't just been apparent in the management of the event. Days in and two shock results: Saudi Arabia beat the favourite Argentina and Japan was victorious against Germany. And I suspect there will be more miracles and madness to come.
STILL WITH THE BEAUTIFUL GAME, on Tuesday, Manchester United sacked its star player, Christian Ronaldo. Ronaldo has appeared to be unhappy with his lot at the club since the summer, but his recent "explosive" television interview with Piers Morgan confirmed his frustrations. He talked about being "betrayed" and "mistreated" and that there had been attempts to force him out. The response from Manchester United to his cries de couer was swift and unequivocal.
For much of 2022, Saturn has been bearing down hard on Ronaldo: first conjoining Mercury, then opposing his Moon and conjoining his Aquarian Sun. And if there's one planet that can make you feel hard-done-by it is Saturn. Ronaldo may have some justification in his complaints about being side-lined by Manchester United, but it is also true to say that he relishes his star status and isn't always ready to relinquish it for young players starting out on their career.
His sense of betrayal may have its roots in the grief over the death of his new-born son earlier in the year. Ronaldo described the loss of his baby son, Angel, during childbirth, as the worst moment of his life. Grief and despair are difficult emotions to handle, which is why they are often transmuted into anger. Thus, Ronaldo's "battle" with United could be seen as a means of coping with his loss.
In the late spring of this year Ronaldo experienced a nodal return, and the 18-month period during which the north node transits its natal sign is always one of great significance. At this point in time, it may seem as if he is living through one of the worst periods of his life, but I suspect things will change for him once Saturn has cleared Aquarius and squared his natal Saturn (February of 2023). In January, Jupiter will cross his Venus-Mars conjunction and move on through his first house, so he won't be short of offers or opportunities to prove his extraordinary talent. As with all difficult passages, they come to an end eventually.
By the way, you may notice that Mars, the ruler of his chart, and the planet of action, is housed in the twelfth house, which may seem surprising given that he is a sportsman, and a brilliant one at that. Aren't twelfth house planets compromised somehow? Aside from the twelfth house being greatly misunderstood (fodder for another Friday Bite), not only have Mars and Venus just risen so they gain power by being close to the Ascendant but Mars occupies one of the Gauquelin positions for top sportsmen. Also surprising is Mars' close square to Neptune, which sits in pride of place on his Midheaven. Mars-Neptune squares resonate with the victim-martyr syndrome, which is certainly manifesting at this present time, but this combination is also often present in the charts of mystics, magicians, helpers, healers, recluses and reprobates.
Ah, the beautiful game.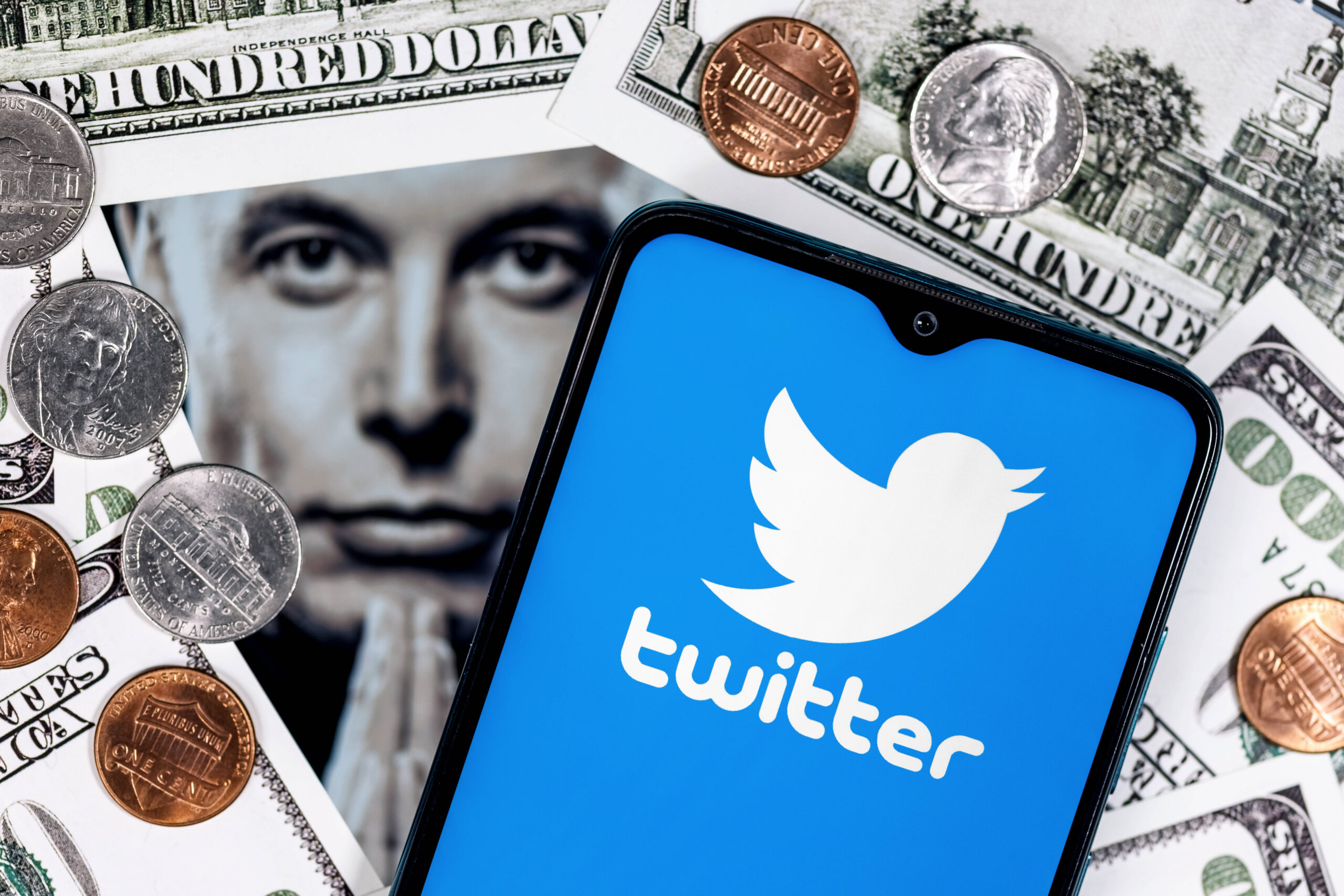 Friday Bite: 18 November 2022
 Masters of the Universe
They just keep coming: those waves from last week's total lunar eclipse et al. There were upsets, about-turns, shocks and surprises. Now, as Mars in retrograde squares Neptune, we can add chaos and confusion to the mix.
As expected, on Tuesday, 15 November, Donald Trump announced his intention to run for president in 2024. Not everyone was thrilled, and if the small number of fans standing vigil outside Mar-a-Lago at the time is anything to go by, he cannot count on the millions he once commanded to support his quest.
On the same evening, a "Russian-made" missile landed in Poland, a handful of miles from the Ukrainian border, killing two people. The incident is widely considered to be an accident, although whatever the origin of the missile, Russia is ultimately responsible. All those missiles flying toward Ukraine have a single intention: to destroy and cripple Ukrainian energy infra-structure, to kill civilians and to sow terror.
On Thursday, the cryptocurrency empire, FTX, filed for bankruptcy, triggering a slide in cryptocurrency prices that wiped $183 billion off the value of the market. The collapse sent other cryptocurrencies into a tailspin.
And today, Twitter's company offices are closed, sparking fears of the demise of the social media platform.
YOU MAY REMEMBER, in last week's Friday Bite, I aired reservations about the wisdom of a second run for the White House, and the chart of Mr Trump's announcement does nothing to mitigate that view. At 9: 00 pm, as Mr Trump entered the ballroom at his Palm Beach home to deliver the great news, Cancer was rising and the Moon, the ruler, was forming a Grand Cross with the Sun, Saturn and Uranus. While complex configurations can provide the grit with which to gain traction in an endeavour, I believe this Grand Cross represents a bridge too far for Mr Trump. With the Sun and Moon both in hard aspect to Saturn and Uranus, he faces serious opposition. And we could be looking at mid-February next year, when the Sun conjoins Saturn in this horoscope and triggers the Grand Cross, for the first serious obstacle to appear.
Whether you admire Trump or not, you've got to hand it to him, he turns a blind eye and a deaf ear to any attempt to deter him from his objectives. It matters not that the Republican wave never happened in the midterms and that many of the candidates he promoted failed in their bid to enter Congress. It matters not that the Murdoch-owned New York Post and Wall Street Journal will no longer back him. Nor, apparently, does he see potential prosecutions, even a possible prison sentence, as a deterrent to his presidential aspirations.
Indeed, it is possible, he believes his candidacy will protect him from potential indictments – after all, you can't prosecute a sitting president, nor one in the running. Mr Trump may not be super-intelligent but he's pretty damned cunning.
CRYPTOCURRENCIES HAVE NEVER made a great deal of sense to me but, obviously, millions think they're worth investing in. However, some of those millions have lost their millions this week in the wake of the collapse of the FTX crypto empire. The company collapsed a couple of days after the total lunar eclipse (8 November) and the owner, Sam Bankman-Fried, filed for bankruptcy on Thursday (17 November). John J. Ray III, who helped manage Enron after its demise in an accounting fraud scandal in 2001, took over FTX last week and described the situation as the worst he'd ever seen. In an interview with online publication, Vox, Mr Bankman-Fried explained that he had "puffed up" his ethical credentials as part of a "dumb game we Westeners play".
So, nothing to apologize for then, Sam.
All money markets have a psychological dimension to them, but crypto markets have no value other than their speculative value, so it is hardly surprising that they would respond to the fear and anxiety of the current times by falling into a death spiral.
Astrology and psychology have much in common; they both take into consideration patterns and cycles. Even if you could not predict the exact nature of the dramatic events of the recent past, you would expect a total lunar eclipse anchored to Uranus and Saturn to provoke an extreme response. Matters reach a tipping point at such times. As far as patterns go, the previous total lunar eclipse (16 May) coincided with the near-collapse of the stablecoins, Terra and Tether, which in turn prompted volatility in crypto markets.
Here's what I said in my Friday Bite of 17 June:
The crashes in the cryptocurrency markets may not just be a response to the global economic challenges but the sign of things to come in the global economy. We should be looking at late July through mid-August for some tremors in the cryptocurrency world and the economy generally, and again in late October through mid-November. And I'm inclined to go along with the Bank of England, which has recently warned that we are not just in stagflation but on the way to another full-blown recession.
AND SO TO TWITTER. Elon Musk's acquisition of Twitter has been tortuous to say the least. After initially making an offer for the company in April, a protracted legal battle ensued. Musk finally acquired Twitter on 28 October. He announced his victory in a tweet saying: the bird is freed. One wonders, however, how Mr Musk is feeling about his $44 billion purchase now.
After three weeks of dismissals, resignations, controversies and falling revenue, on Wednesday, Mr Musk sent a memo to remaining staffers saying Twitter would only have room for those prepared to work "long hours at high intensity". He gave them until 5:00 pm to click on a link agreeing to his terms. The result was a mass exodus, including many engineers. In the hopes of preventing sabotage, Musk has closed the company offices until Monday. Some former engineers have suggested Twitter could fail by then.
It is always a challenge trying to glean information from a chart that has no time of birth, as is the case with Twitter and Elon Musk. We know Twitter was founded on 21 March 2006 and Mr Musk was born on 28 June 1971, but with no angles and no way of knowing where the contents of the chart fall, it's a "mug's game". What I can say is that Saturn and Neptune have a lot to do with the story.
NOW, BE HONEST, this sunrise chart is a bit of a nonentity. There is nothing that screams genius, madman or billionaire. Only if you place Uranus on the Ascendant or the Midheaven, do you see something of the innovative brilliance of the man; then the square from Uranus to the Sun and Mercury makes a decent impact. Yes, Mars is in iconoclastic Aquarius and Jupiter conjunct Neptune, but without any of them being on an angle, they're a little loose.
And it's the same for Twitter. Mercury conjunct Uranus and Sun square Pluto underscore the company's purpose: to inspire comment and reach a mass audience, and we can also see why the platform has descended into chaos, but without being able to see where those planets fit in the circle, we cannot see the whole picture.
I said a moment ago that the Twitter fandango is a Saturn-Neptune story. Musk was born with Saturn in Gemini in opposition to Neptune in Sagittarius and Twitter also has Saturn and Neptune in opposite signs – they may be wide of the mark, but they are still at opposite ends of the zodiac.
Saturn and Neptune are opposite principles. Saturn is solid and Neptune is liquid. Saturn is reality and Neptune is illusory. You build with Saturn. You dream with Neptune. So, when these two planets are connected dreams become reality or truth is eroded. You see where I'm going. Both Musk and Twitter have the means to make the virtual and the impossible real, yet they can both become vessels of deception.
I admire Musk. He is a kind of modern-day magus, so it will be fascinating to see if he can pull himself and Twitter out of this hole. Both he and Twitter are subject to Saturn-Uranus transits – Twitter has Saturn conjunct its Venus-Neptune conjunction and squared by Uranus – while Musk has Saturn conjunct his Mars and squared by Uranus – so they are in this existential struggle together. One thing I am sure of is that whatever happens to Twitter – and with that Sun-Pluto square it is a candidate for reincarnation and certainly reinvention — Elon Musk almost always gets what he wants.