I am taking my annual break; this year in beautiful Antibes.
(I'll post a few photos on my Instagram @ astrolutely_astrology.)
The Friday Bite will be back next week.
À bientôt
Friday Bite 15 September 2023
"Disastrous Beyond Comprehension"
IT IS HARD to take in the enormity of the disasters that occurred within days of each other. On Friday 11 September, a 6.8 magnitude earthquake struck the Al Haouz province in Morocco's Atlas Mountains killing at least 3000 people and injuring more than 5,500 – whole villages lie under the rubble.
Here is a picture of that moment.
In the early hours of Monday morning in Libya, two dams burst sending a raging torrent of water down the Wadi Derna river, sweeping away entire city blocks in the port city of Derna. As much as a quarter of the city has disappeared into the sea along with thousands of its citizens. Eleven thousand are confirmed dead but the final death toll is expected to exceed 20,000; 38,000 are displaced. Heaping misery on despair, the citizens of Derna and those in the path of the deluge have been left largely on their own to find and bury their relatives; international relief has been slow to arrive. As for the government, Libya has been in the grip of civil war since the popular uprising of 2011. The country is divided between two rival governments with the result that infrastructure, particularly in the east, has been left to rot. Engineers had been raising concerns for years over the inability of the dams to withstand a deluge similar to that of 1959. More important, there had been plenty of warnings about Storm Daniel, which hit the eastern Mediterranean a matter of days earlier.  
When a loud explosion was heard at 2:30 on Monday morning, the citizens of Derna had no idea they had but thirty minutes to evacuate their homes before a seven-metre-high wave came crashing down upon them.
Here is a snapshot of that moment.
The reason I put up the charts of such disasters is that they give us an idea of the prevailing influences of the time. However, they are also interesting in their own right and for the connections they make to the natal charts of their countries. I don't want to make too much of the fact that Uranus was rising in the horoscope of the Moroccan earthquake and culminating in that of the Libyan dam bursts, although it is interesting. Nor do I want to make too much of the fact that Uranus is conjunct Jupiter, although it is interesting. (Uranus is the planet of sudden and unexpected catastrophes, and with Jupiter close by, that potential is increased.)  What may be equally significant, if not more so, is the position of Venus and the references in the charts to the powerful eclipses of 2023.
Venus was rising at the time the dams burst in Libya and is positioned exactly on the Ascendant, squaring Jupiter and Uranus which are widely conjunct. Venus was conjunct the IC and squaring Jupiter and Uranus which had just risen at the time of the earthquake in Morocco. (Incidentally, Jupiter at 23 Leo rises in the chart of Morocco and is therefore currently being squared by Uranus.) I think we'd all understand why any of the trans-personal planets would be on the angles of a cataclysmic event, but Venus – Venus, the planet of love, beauty, balance and harmony?
IF WE TAKE a little wander through the ages back to the time our astrological forbears, the Babylonians and the Sumerians (2900-2334 BCE), we discover that they had a rather different view of Venus: she was the goddess Ninsianna, frequently represented as a warrior, and an aspect of Inana/Ishtar. Because of Venus's orbit around the Sun and her relationship to Earth, Venus periodically moves from being the Morning Star to the Evening Star, and sometimes she disappears from view altogether due to the Sun's glare. Venus's brightness, her changing role and her occasional disappearance were given great import by the Babylonians. War and other unfortunate events were attributed to her movements. And although we modern astrologers see Venus in a more benign light, Venus was rising at the outbreak of World War II (Ascendant 5 Virgo, Venus 6 Virgo) and Venus and Mars were rising at the beginning of the war in Ukraine and they were also in conjunction at the start of World War I.
To the astronomer-astrologers of ancient Babylon, eclipses were portents of great things to come, as indeed they are to the astrologers of today. Earthshaking events sometimes occur on the very day of an eclipse but not always. As I often say, the time-line of an eclipse is elastic, stretching forward and back over weeks, even months. However, the signature of an eclipse will appear in the horoscope of a life-changing development.
There have been two eclipses so far in 2023 and two yet to come. On 20 April, a solar eclipse took place at 29 Aries 59, which precisely squared Pluto. That eclipse directly opposed Morocco's natal Neptune and squared its natal Uranus. Two weeks later, a lunar eclipse occurred at 14 Scorpio-Taurus 58, flanking Morocco's MC-IC axis. At the time of the earthquake, Jupiter was the degree of the lunar eclipse and conjunct Morocco's Midheaven. Also worth noting, 27 degrees of Taurus was rising at the time of the earthquake and squaring Morocco's rising Jupiter-Pluto conjunction.
The impact of 2023's eclipses on the disaster in Libya is a little more subtle. It is the forthcoming lunar eclipse (28 October) at 5 degrees of Scorpio-Taurus that is imprinted on the horoscope: Libya's natal Moon is 5 degrees Scorpio 56 and at the time of the devastation, the MC-IC axis was 7 degrees Scorpio-Taurus. Libya's nodal axis – the natal eclipse point — 2 degrees Pisces 40 is currently playing host to Saturn.
Those of you into fixed stars have probably already noticed that Uranus is within close range of Algol, a fixed star renowned for presiding over death and destruction.
CYCLONES, DELUGES, FLOODS and inundations should by rights have a Saturn-Neptune signature upon them. At this point in time, Saturn, in the early degrees of Pisces, is too far away from Neptune to be considered in conjunction – they come to their closest in Pisces in 2025 – but there is something about these two planets being in the same sign that appears to be resonating with all the water-related disasters of recent months. And, as the effects of climate change become more and more deadly, we can expect further epic events linked to rainfall, hurricanes and the like.
In my research I came across the water-related event that devastated the Netherlands in 1953. On 29 January of that year a large storm with hurricane-strength winds formed just south of Iceland. It gathered momentum as it travelled across the North Sea striking the Dutch coast on the evening of 31 January. Sea levels rose to an unprecedented level and in the early hours of the following morning, many dykes were breached, the flood waters inundating whole islands. One thousand, eight hundred and thirty-six people were killed and 72,000 had to be evacuated.
Saturn and Neptune were in conjunction in Libra, not close, but near enough to place their signatures on many of the water-related disasters of the time – the sinking of the ferry, Princess Victoria, off the coast of Scotland and the great London floods among them. That the Saturn-Neptune conjunction had just risen above the Ascendant of the Netherlands chart cannot escape significance. Nor can the total lunar eclipse that occurred two days prior to the inundation, which fell on the country's natal Sun. Also, as the dykes were breached, the Ascendant at 26 Scorpio was precisely squaring the nation's Saturn.
I must add, while all these astrological factors are fascinating, they do not amount to any kind of proof of cause. Eclipses, Saturn-Neptune conjunctions and the like, do not cause events. More, they supply a narrative and map the outworkings of fate.
I HAD INTENDED to cover Prince Harry's solar return – it was his birthday on the 15th – and the indictment of Hunter Biden on gun charges, days after the announcement of an impeachment inquiry into President Biden's involvement in his son's nefarious activities, but they will have to wait. I went down a few rabbit holes instead and, like Alice, was surprised at the strange world of synchronicities I encountered.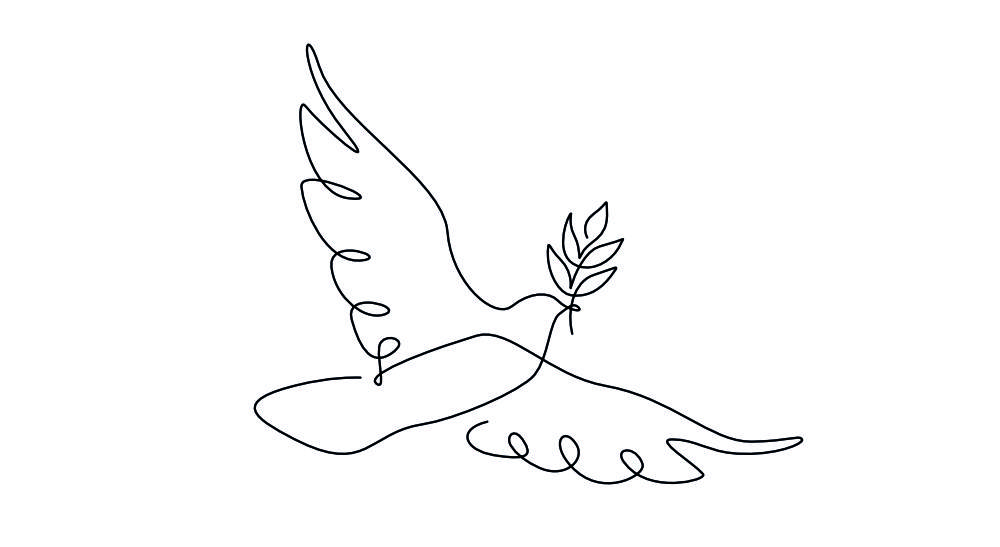 Friday Bite 8 September 2023
Wheels Within Wheels
IT IS HARD TO BELIEVE that it is exactly one year since our beloved Queen Elizabeth passed away. Today, as the Sun trines Jupiter, we celebrate her memory and the accession of King Charles III. According to a survey conducted by market-research analysts, YouGov, 59 percent of the British public believe Charles is doing a good job while 17 percent do not.
Many of you pointed out how strange it was that Mohamed Al Fayed, whose son, Dodi, was killed in Paris alongside Princess Diana, should have died on the 26th anniversary of the crash. Mohamed senior came to embody the grief, disbelief and anger surrounding the untimely death of Diana. His dogged determination to prove that the accident was no accident made him at once a tragic figure of Shakespearian proportions and a man in the grip of a delusional obsession. I was intending to refer to Mohamed Fayed only briefly, but as I looked into the astrology, I found there was more I wanted to share with you.
FIRST, THE MONARCHY.
Last week, photographs emerged of Prince William driving Prince Andrew to church in Balmoral. (The Duke in the front seat, Katherine, Princess of Wales in the back.)  A picture tells a thousand words and these images have been seen as a sign of Andrew's return to the royal fold. Apparently, the King has been attempting "a path of reconciliation" with the Duke of York for a little while.
While Charles' first year as monarch can hardly be said to have set the world on fire, the prevailing view is that he has trodden a cautious but successful path. Considered by some to be the "caretaker" King, keeping the throne warm for William, he sees himself as the "convening" King, a monarch who brings people together, a symbol of continuity and stability. Fears that he would not follow in the late Queen's footsteps by remaining strictly "apolitical" have proved unfounded and he has neither voiced controversial opinions nor campaigned for the causes he is so passionate about. The revelations and reverberations from Prince Harry's memoir may have rocked the monarchical boat, but Charles has done a pretty good job of being seen to rise above it all, maintaining that Harry and Meghan "remain much loved members of the family" as, indeed does Andrew.
Presently, Charles could be said to resemble the proverbial swan: all calm and kingly up front but paddling like a dervish under wraps.
Just in case you've forgotten, the Duke was asked to step down from royal duties in 2019 after the disastrous BBC television interview in which he failed dismally to defend/explain his friendship with the late, convicted paedophile, Jeffrey Epstein. In January 2022 he was stripped of his military affiliations and his royal patronages.
The annual gathering of the clans at Balmoral assumes far greater significance this year because it is the first anniversary of the Queen's death, and therefore a time when family hatchets could be buried and new starts made. However, while Andrew is in attendance and on remand, Harry and Meghan have not been invited.
Charles and Andrew have not had the best and closest of relationships, which perhaps has more to do with good old sibling rivalry than anything astrological. Growing up, Charles, as the eldest child and heir to the throne, probably wasn't as delighted as he might have been with an attractive, sporty brother whom his mother doted on.
Both Charles and Andrew have Leo rising: Andrew's Moon in Scorpio is conjunct Charles's Sun and Charles' Moon in Taurus is sextile Andrew's Sun. I would say blood is definitely thicker than water, and that while they have different levels of intelligence, different interests and different personalities, they have an abiding bond.
The Duke has continued to hope, even maintain, he will reestablish himself as a working royal, but this, according to royal sources, will never happen. And with Saturn hovering over his Pisces Sun and opposing Pluto, I think that reality is dawning on him. Plus, Pluto continues to hammer at his Venus-Mars conjunction in Capricorn – Mars being the ruler of the 10th house. Next spring and summer, Uranus will oppose his natal Moon in the fourth house, so aside from further upsets to come, I suspect his days at Royal Lodge are numbered and a move to Frogmore in the pipeline.
Retrograde Uranus is currently opposing Charles' Sun and will return in direct motion in April-May of next year, so there are plenty more shocks and surprises on their way. Pluto has already squared his Moon (around the time of the coronation) and will hover over that same point through December 2024, so we have yet to see how firmly the crown sits on his head. I think it is important to remember that the real test of a monarch comes when the country is in crisis. And, bad as things may be here in Blighty, neither the nation nor the monarchy is under severe threat.
Given that Charles sees himself as a unifying King, the irony of being unable to bring his own family together must not be lost on him. This very public family rift has dominated royal affairs since 2020 and shows no sign of resolution. Indeed, Harry, who was in London on Thursday, left for Germany hours after his appearance at the WellChild awards. There was no meeting with his father or brother; no reunion at Balmoral on the anniversary of the Queen's death. No time for an armistice.
IT HAS BEEN FASCINATING watching this family drama being played out in the royal house of Windsor because it appears to be part of a global trend that all of us are experiencing to some extent and certainly witnessing – division, betrayal and power struggles in the heartland of the home. I'm not sure at what astrological configuration to point the finger, if indeed there is one, but it seems that as conflicts rage between nations and within nations, the collective angst is trickling down to each of us and inspiring conflicts on home turf. In this way, our individual journey to reunification contributes to that of humanity.
Shadows and echoes from the past are playing into the divisions and conflicts raging on national and international fronts and in our personal lives. The rift between Harry and William and Charles has its roots in the past. Harry was traumatized by his mother's death, and the inability of the family, particularly his father, to address his pain and confusion simply added yet another layer of hurt and injury to the gaping wound. And then there was Meghan. We all know the story.
Shadows and echoes from the past may also manifest as unresolved conflicts from previous generations. In this way, family members unconsciously act out ancient dramas: brother against brother (Edward VIII and Bertie), Parent and child (Queen May and Edward VIII), husband and wife (Alexandra and Edward VII and, even further back, King Henry and Anne Boleyn).
However, shadows also come in the form of covert messages and secrets and lies. And I am wondering if, at the heart of Harry's angst, is the sense that he does not have the complete truth of his mother's death and the circumstances that led up to it. He may consciously know the reality but deep down he feels he's missing a piece.
Which brings us neatly on to Mohamed Fayed.
To describe Mohamed Al Fayed as a controversial figure is an understatement. Born in the poor El-Gomrok district of Alexandria, the eldest of five children, his first job was selling Singer sewing machines. His meteoric rise from salesman to owner of Harrods is the stuff of legend, and a very murky one at that. Exactly where the £573m came from to buy Harrods was never established. Keen to be accepted into aristocratic circles, he befriended the Spencer family – Diana's stepmother, Raine, became a director of one of his companies – and he donated generously to the annual Windsor horse show. However, he was only tolerated by the elite, never embraced.
Charming, playful and debonair, those who worked for him and tangled with him knew a different Al Fayed — rude, cruel and unscrupulous. He was a fearsome opponent, fabricating documents, bribing witnesses when necessary and making wild allegations in public about his enemies. He was a man without filters. You said "no" to him at your peril.
In the summer of 1997, Mohamed invited Diana, Princess of Wales to join him, along with Princes William and Harry, on his yacht, the Jonikal. And the rest, as they say, is history.
I'm not going to spend time examining the synastry between Dodi and Diana – we'll leave that for another occasion – because I want to show you how the fates of Mohamed, Dodi, Diana and Charles appear to be inextricably linked. The secret, so to speak, lies in their shared degree areas.
Diana, Dodi, Charles and Mohamed all have planets or points at 5-6 degrees of Aquarius-Leo.
Mohamed's Sun: 6 Aquarius
Diana's Jupiter:   5 Aquarius
Dodi's Chiron/Midheaven 5 Aquarius
Charles' Ascendant-Descendant axis: 5 Leo-Aquarius
At the time of the accident Uranus was 5 degrees Aquarius
The accident occurred just prior to a total solar eclipse in Virgo, which fell on Diana's Mars-Pluto conjunction, Mohamed's Moon-Neptune conjunction, Charles' Saturn and squared Dodi's Mars.
Their tragedies are written in the stars, or rather their mutual degree areas. Their fates on course to entwine. We cannot know what shadows and echoes of the past contributed to their mutual trajectory, but what we do know is that the deaths of Diana and Dodi sent reverberations through the royal family, which continue to affect the lives of Charles, William and Harry in particular. Which is why a rapprochement between Harry and his father and brother is not just essential for their health and happiness but for that of future generations.
It is hard to forgive and forget. Almost all of us struggle to get over past hurts and injustices, but when we do, are we not better people?